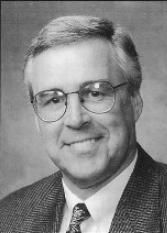 Nationality

United States

Past Teams

Ohio State
Pronunciation: HAY-cock
College: Muskingum, 1970 (BS); Bowling Green, 1973 (MS)
OSU Coaching History: 
2010-11: Defensive coordinator
2009: Defensive coordinator / Defensive line
2005-08: Defensive coordinator
2004: Assistant head coach / Defensive line
2000-03: Defensive line coach
1997-99: Interior defensive line coach
1996: Defensive line coach
2011 Media Guide: Jim Heacock is in his 16th year as a member of the Ohio State football staff. After serving as the Buckeyes' defensive line coach for nine seasons, he was elevated to defensive coordinator prior to the beginning of the 2005 season.
The Ohio State defense under Heacock continues to be a foundation of the football program. Last year, for instance, Ohio State ranked fourth in the nation in total defense (262.2 ypg) and it ranked first in the Big Ten in total defense, scoring defense, pass defense and turnover margin. In 2009 the Buckeyes were fifth in both scoring and total defense and in 2008 was sixth in scoring defense and 14th in total defense. And in 2007 Ohio State's defense ranked first in the nation in total defense (233 yds/gm), scoring defense (12.77 pts/gm) and pass defense (150.1 yds/gm). The Buckeyes were also among the NCAA Top 10 in rush defense (3rd) and pass efficiency defense (4th). As recognition for that effort, Heacock was selected as the 2007 winner of the Frank Broyles Award, presented to the nation's most outstanding assistant coach.
2003 Media Guide: Jim Heacock is beginning his eighth season as a member of the Ohio State football staff. He coaches the Buckeyes' defensive line and has played a prominent role in the development of several outstanding players, including Ryan Pickett, a first-round NFL-draft choice following the 2000 season.
In 2002, the Buckeyes featured one of the top defensive lines in college football, a group that combined for 49.5 tackles-for-loss and 24.5 sacks. In its 2003 College Football Yearbook, The Sporting News rated the Ohio State front four as the second best unit in the land. Three players on that unit, Tim Anderson and Darrion Scott and Will Smith will likely be high draft choices in 2004.
2000 Media Guide: Jim Heacock, who spent the past four years working primarily with the tackles, will coach the entire defensive line this season. He has arguably the best depth of players on the 2000 Ohio State roster.
1999 Media Guide: Don't be surprised this season when you hear and read names like Ryan Pickett, Joe Brown, Mike Collins, Clinton Wayne and Heath Queen on a regular basis. They are an emerging group of talented student-athletes on the Ohio State football team and they are being coached by a classy veteran of 26 years as a collegiate coach: Jim Heacock.
Heacock, now in his fourth year as tackles coach at Ohio State, has arguably one of the finest platoons of players on the 1999 Ohio State team, and their goal is simple – punish and wear out the opponents' offensive line from the first snap of every game to the last.
1997 Media Guide: In Jim Heacock's first year at Ohio State, the defensive line distinguished itself with an aggressive, tenacious style of play that has been characteristic of Heacock wherever he has coached.
1996 Media Guide: Jim Heacock joined the Ohio State football staff in February, replacing Bill Young as defensive line coach. Immediately prior to coming to Ohio State, Heacock spent eight years as head coach at Illinois State. He also has coached at Muskingum College, Bowling Green and the University of Washington and has 23 years of coaching experience as he heads into the 1996 season.
Heacock (HAY cock) is a native of Alliance, Ohio. He graduated from Muskingum in 1970 and is a member of that school's Hall of Fame. He also has a master's degree from Bowling Green, awarded in 1973.
Following his graduation from Muskingum, where he eurned three letters as a defensive back, Heacock was drafted by the Green Bay Packers. He played with the Packers and the Cincinnati Bengals during the 1970 and '71 seasons and then began his coaching career in 1972 as a graduate assistant for Don Nehlen at Bowling Green.
In 1973, Heacock returned to Muskingum as defensive backfield coach, He was named defensive coordinator in 1975, a position he held until 1978 when he left his alma mater to become defensive coordinator at Bowling Green. He remained at Bowling Green for six years and was assistant head couch during his last three years at the Mid-America Conference school. Bowling Green won the MAC title and played in the California Bowl in 1982.
In 1983. Heacock accepted an offer from Don James to become defensive line coach at the University of Washington. He spent five seasons in Seattle and during that time the Huskies appeared in the Orange, Sun, Aloha, Freedom and Independence bowls. Under Heacock's direction, the Huskies' defensive front was known for its intensity and tough, physical style of play and was one of the most respected in the Pac 10.
In 1988, Heacock was named head coach at Illinois State. After a 1-10 record his first year, Heacock directed the Redbirds to a 36-29-2 mark the next seven seasons. Playing a schedule that included several Division I opponents, his last three teams combined tor a 16-14-2 mark.
Heacock, 47, and his wife, Sherry, have two daughters — Stephanie (14) and Shannon (12).