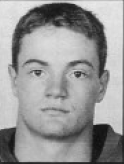 Nationality

United States

Position

QB

Birthday

11/16/1975

Hometown

Mesa, AZ

High School

Mountain View

Height

6'2"

Weight

205

Current Team

Ohio State

Seasons

1995, 1996, 1997, 1998
Major: Sport & Leisure Studies (1997-98), Education (1996), Unknown (1995)
Weight: 205 (1998), 196 (1995-97)
1998 Media Guide: Was watching film and preparing for this season the day after the 1998 Nokia Sugar Bowl … "Joe is the man," says coach Cooper heading into fall camp, and all indications are he will step in as the starting signal caller after spending the past two years coming off the bench in relief of starter Stanley Jackson … says quarterbacks coach Tim Salem: "Joe has the heart and mindset that gives him an intangible advantage over others … he is more multi-dimensional than he gets credit for … he has terrific timing and accuracy, and he is the toughest quarterback I have ever coached" … has been one of the most effective backup quarterbacks in the country the past two years, throwing for 3,040 yards (the sixth best total in OSU history) and 31 touchdowns (also sixth) and completing 58.5 percent of his passes in a 25-game span that includes just one starting assignment … holds the Ohio State career completion percentage record at .585 (209 of 357) … has come off the bench and tossed three touchdowns in a game four times … is capable of putting up staggering numbers this year as a starter …classic drop-back passer with a deft touch and amazing accuracy, especially on deep throws … reads defenses extremely well and has the ability to go to a second or third receiver when his primary receiver is covered … likes to stay in the pocket, but can throw on the run and is athletic enough to scramble out of trouble when he needs to … has played in all 25 games the past two years with his only start the 1996 Michigan game.
1997: Ranked third nationally in passing efficiency with a 160.4 rating – trailing only UCLA's Cade McNown and Washington State's Ryan Leaf – and was second nationally going into the final week of the season… turned in the second best passing-yardage performance in Ohio State history at Penn State, completing 29-of-43 attempts for 378 yards and two touchdowns after entering the game with one second left in the first quarter … his 29 completions also rank second-best at OSU … threw at least one touchdown pass in the last eight games … completed 61.4 percent of his passes, just missing Bobby Hoying's school record of 61.9 set in 1995.
1997 Media Guide: Picked as the Most Outstanding Player in the Rose Bowl after calmly directing the Buckeyes 65 yards in 12 plays for the winning touchdown with 19 seconds left in the game … one of three contenders for the starting spot this year, a decision that might not be made until the week of the first game … was the No. 2 signal caller last year, repeatedly coming off the bench to give the Buckeyes a lift with his pinpoint passing … appeared in all 12 games with one start (Michigan) and wound up throwing for 1,193 yards and a team leading 15 touchdowns …is a classic drop-back passer with a quick release and a strong, accurate arm … also reads defenses well and is content to take what the defense gives him … went into last season third on the depth chart, but moved up to No. 2 after Mark Garcia was hurt in fall camp … was one of the most pleasant surprises of the 1996 campaign, improving his stock with each game … has a great demeanor and seems to be at his best when the game is one the line.
1996: Ranked first in the Big Ten in passing efficiency last year with a rating of 150.1, but did not have enough attempts to qualify nationally … threw the game winning TD in the Wisconsin game, hooking up with Dimitrious Stanley on a 48-yard pass that erased a 14-10 deficit and resulted in a 17-14 OSU win… was also at the helm against Indiana when the Buckeyes clinched a share of the Big Ten title and a berth in the Rose Bowl … . threw three TD passes against both Pittsburgh and Illinois … also threw for a career-high 180 yards against the Illini, one of six 100-yard games on the year … had two TD tosses against Arizona State in the Rose Bowl, the first a 72 yarder to Stanley and the second a five-yard strike to David Boston that proved to be the game winner …
1996 Media Guide: A transfer from Scottsdale Community College … has three years of eligibility remaining … ran the scout team last year and impressed the coaching staff with his accuracy and quick grasp of the offense … improved his arm strength over the winter and has projected himself into the quarterback derby with a strong spring showing, capped off by a 13-of-17 performance in the spring game (130 yards and the winning touchdown pass … drop-back passer who is content to stay in the pocket and take what the defense gives him … broke virtually every school record at Scottsdale in 1994, completing 231 of 356 passes for 2,729 yards and 18 touchdowns … set a national junior college record by completing 49 passes in a 40-39 win over Arizona Western during the 1994 season.
1995: Ran the scout team and was redshirted while he became familiar with the Ohio State system.
1995 Media Guide: Played last season at Scottsdale Community College and completed 231 of 356 passes (65 percent) for 2,729 yards and 18 TDs … broke virtually every school passing mark last fall … set a national junior college record with 49 completions in a 40-39 win over Arizona Western.
High School: Led Mountain View High School (in Mesa) to the Class 5A (large school) state championship as a senior, when he completed 123 of 209 passes for 2,081 yards and 23 TDs … did not become a starter until midway through his junior year in high school, but still set school career marks for passing yards (3,782), touchdowns (39) and completion percentage (.590) … also played three years of baseball (shortstop) and was drafted by the Colorado Rockies … plans to major in education.
Personal: Ambition is to receive his college degree … hobbies include playing video games … his father, Joe Sr., played college basketball at Idaho State … would like to coach after his football career is over.
Offense
| Season | Team | G | GS | Comp | Pass Att | Cmp % | Pass Yds | Pass TD | Pass Int | Skd | Skd Yds | Rush Att | Rush Yds | Rush Avg | Rush TD | Lng | Fum | Lost | FR |
| --- | --- | --- | --- | --- | --- | --- | --- | --- | --- | --- | --- | --- | --- | --- | --- | --- | --- | --- | --- |
| 1996 | Ohio State | 12 | 1 | 80 | 147 | 54.4 | 1193 | 15 | 4 | 8 | 58 | 17 | -61 | -3.6 | 0 | 2 | 2 | 0 | 2 |
| 1997 | Ohio State | 13 | 0 | 129 | 210 | 61.4 | 1847 | 16 | 9 | NA | NA | 32 | -132 | -4.1 | 0 | 10 | NA | NA | NA |
| 1998 | Ohio State | 12 | 12 | 230 | 384 | 59.9 | 3330 | 25 | 7 | NA | NA | 62 | -83 | -1.3 | 0 | 22 | NA | NA | 0 |
| Total | - | 37 | 13 | 439 | 741 | 59.2 | 6370 | 56 | 20 | 8 | 58 | 111 | -276 | -2.5 | 0 | 34 | 2 | 0 | 2 |