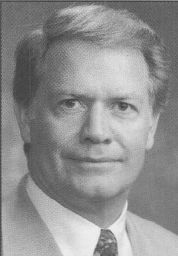 Nationality

United States

Past Teams

Ohio State
College: Wittenberg, 1972 (BS); Bowling Green, 1974 (MS)
OSU Coaching History:
1997-99: Offensive Coordinator
1995-96: Offensive Line Coach; Tackles and Tight Ends Coach
1999 Media Guide: The phrase "three yards and a cloud of dust" has literally been passed by at storied Ohio State University. Not that the Buckeyes don't still rely on the run. They do. Coach John Cooper and his offensive staff, headed by offensive coordinator Mike Jacobs, have simply become extremely adept at throwing the football well.
Ohio State's I-formation yet professional-styled offensive attack has flourished, setting school records and becoming so balanced that during the 1998 season alone the Buckeyes featured a 1,200 yard rusher and a 1,400-yard receiver and a 700-yard rusher and a 900-yard receiver. The 1998 offense also smashed the school records for passing yards per game (298.0), total offensive yards per game (497.6), 500-yard games (eight) and consecutive 500-yard games (four).
Credit the players but also credit Jacobs, who has 12 years experience as a Division I offensive coordinator on his resume, and the Ohio State offensive staff.
Last season, guard Rob Murphy was named a first-team Associated Press All-American and he, guard Ben Gilbert (second team) and tackle Tyson Walter (honorable mention) all earned all-Big Ten Conference mention.
1998 Media Guide: In 1997, Mike Jacobs' first full year as offensive coordinator, the Buckeyes averaged 30.3 points and 406.1 yards per game and featured one of the most versatile and exciting offenses in all of college football.
1997 Media Guide: Mike Jacobs is in his first full year as Ohio State's offensive coordinator. He was named to his present position last December 16, taking over control of the OSU offense just prior to the Rose Bowl. He has been a member of the Ohio State staff since 1995, coaching the Buckeyes' tackles and tight ends his first two years.
In the Rose Bowl, Jacobs pulled all the pieces together and came up with a game plan that netted 323 yards and resulted in a stirring come-from-behind victory over Arizona State. With OSU trailing 17-14 with 1:40 to play, Jacobs called the plays on a masterful 65-yard, 12-play march that produced the winning touchdown with just 19 seconds left on the clock.
1996 Media Guide: Mike Jacobs is in his second season at Ohio State, where he coaches the offensive line and has specific responsibility for the tackles and tight ends.
In 1995, Jacobs helped develop All-America tackle Orlando Pace, who capped off a brilliant sophomore campaign by winning the Lombardi Award; and tight end Rickey Dudley, who won first-team All-Big Ten honors and was a first-round draft choice in last April's NFL draft.
1995 Media Guide: Named last January as the Buckeyes' tackles and tight ends coach, Mike Jacobs is one of four new members on this year's Ohio State football staff.
Jacobs comes to Ohio State from West Virginia University. He spent 15 years with the Mountaineers, the last nine as offensive coordinator.
Jacobs may be new to the Ohio State staff, but he is no stranger to the Buckeye state. A native of Berea, Ohio, he received his bachelor's degree from Wittenberg in 1972 and his master's from Bowling Green in 1974. He played offensive guard at Wittenberg, helping the Tigers to a 19-0 record his last two years and the Division II National Championship his senior year.
Jacobs began his coaching career at Willard High School in 1972. In 1974, he joined Don Nehlen's staff at Bowling Green, serving as the offensive line coach for three seasons. He moved to Ashland College tor the 1977 and '78 seasons and spent the 1979 season as an assistant at the University of Toledo.
In 1980, when Nehlen took over at West Virginia. one of his first appointments was Jacobs as offensive line coach. Jacobs was named offensive coordinator in 1986 and the Mountaineer attack flourished under his guidance during the next nine years.
Mike and his wife, Robbi, have four children: Michael, Cody, Jesse and Jeremiah.