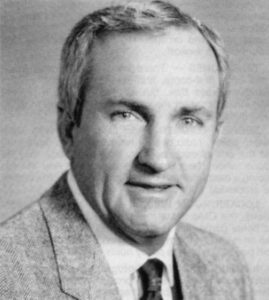 Nationality

United States

Past Teams

Ohio State
Birthday: July 2nd, 1937
OSU Coaching History:
1988-2000: Head Coach
1999 Media Guide: Looking back on 1998 – an 11-1, Sugar Bowl championship and co-Big Ten Conference championship season for the Ohio State Buckeyes – less than two quarters of football was all that separated Joh Cooper's 11th Ohio State team from a chance at the school's first national championship since 1968. The Buckeyes were the nation's consensus No. 1 team for a school record-tying 10-consecutive weeks and in November were leading Michigan State by 15 midway through the third quarter. MSU rallied. The Buckeyes lost.
Ohio State bounced back in dominating fashion with wins over Iowa, Michigan and Texas A&M to finish the season ranked No. 2 nationally by both major polls, to win at least 10 games for the fourth-consecutive season (and the fifth time n the last six years) and all the while leave lingering thoughts that this Ohio State was the best team in the country in 1998.
1996 Media Guide: John Cooper made college football history this past January by becoming the first head coach to lead teams from both the Pacific 10 and the Big Ten conferences to victories in the Rose Bowl. The Buckeyes dramatic 20-17 victory over Arizona State on New Year's Day improved Cooper's already impressive record at Ohio State to a glittering 76-29-4.
1995 Media Guide: John Cooper has compiled the best overall record in the Big Ten the past three years, a combined mark of 27-8-2 that includes a 17-5-2 ledger in league play, a conference championship and two second-place finishes. Cooper, who received a new five-year contract at the end of last season, is in his eighth year at Ohio State.
After a 4-6-1 record his first year, his last six teams have a combined record of 50-20-3, including a 32-12-3 record in Big Ten play. His overall record with the Buckeyes is 54-26-4 and his seven-year Big Ten record is 35-17-4.
1993 Media Guide: It's no accident that Ohio State has won nearly 80 percent (18-4-2) of its games the past two seasons and has lost just twice in its last 19 outings. Through hard work, outstanding recruiting and an emphasis on team chemistry, Coach John Cooper has the Buckeye program back in the national spotlight.
Cooper's 1993 Ohio State team was the most successful at the school since 1979. The Buckeyes finished with a 10-1-1 record, a Big Ten co-championship (OSU's first since 1986), a national ranking of 10th in the coaches' poll and a victory in the Holiday Bowl.
A finalist for the Paul "Bear" Bryant and Football News National Coach of the Year awards, Cooper guided Ohio State to a 16-game regular season unbeaten streak from the sixth game of the 1992 season through the 10th game of the '93 campaign. This past year's team also reached third for three weeks in the national polls, Ohio State's highest ranking since 1985, spent nine weeks ranked seventh or better nationally, and posted a 4-0-1 record against teams ranked in the national top 25.
1992 Media Guide: The Ohio State football program is under the capable direction of John Cooper, now in his fifth year as the Buckeyes' head coach. Cooper, a former National Coach of the Year and current president of the American College Football Coaches Association, is one of college football's most respected mentors.
1990 Media Guide: John Cooper has been a winner at every whistle stop he has made along the college coaching circuit. Ohio State is no exception.
After three very successful years at Arizona State, Cooper took over the Ohio State program prior to the 1988 season. His first team, riddled by injuries to key players, finished with a 4-6-1 record. But the Buckeyes, who were in the process of learning completely new offensive and defensive schemes, registered wins over Syracuse, LSU and Iowa, and narrowly missed upsetting arch-rival Michigan in Cooper's rookie year at the OSU helm.
Last year, healthier and more familiar with the Cooper system, Ohio State bounced back with an 8-4 record. As a reward for an 8-3 regular-season mark and a 6-2 Big Ten finish, the Buckeyes, who went to Michigan playing for a share of the conference title, received a bid to the Hall of Fame Bowl — OSU's first bowl appearance in three years.
The 53-year-old Cooper enters the 1990 season with a two-year record of 12-10-1 at Ohio State and a 13-year career mark of 94-50-3. He was National Coach-of-the-Year in 1986, when he guided Arizona State to a 10-1-1 record and a Rose Bowl victory over Michigan. He has won six conference championships during his career, including five straight while at Tulsa. In each of his first two years at Ohio State, he has coached in postseason all-star games, serving as one of the head coaches at the Blue-Gray Game following the 1988 season and coaching at the Japan Bowl last year.
A native of Powell, Tenn., Cooper is a 1962 graduate of Iowa State. He played running back and safety for the Cyclones and was team captain as a senior. He began his coaching career as the freshman coach at his alma mater in 1962.
Cooper left Iowa State in 1963 to join Tommy Prothro's staff at Oregon State. In 1965, he accompanied Prothro to UCLA and remained there for two years.
Cooper left the West Coast in 1967 to become defensive coordinator at Kansas for Pepper Rodgers. He remained there until 1972, when he accepted an assistant's position at Kentucky under Fran Curci.
In 1977, after 15 years as an assistant, Cooper was named head coach at the University of Tulsa.
Cooper quickly revived Tulsa's sagging football fortunes. After a 3-8 record his first year, he directed the Golden Hurricane to a 9-2 record in 1978. That was the first of seven straight winning seasons at the Missouri Valley Conference school, including five straight conference titles between 1980 and 1984.
When Cooper left Tulsa for Arizona State at the end of the 1984 season, the Golden Hurricane had not lost a conference game in three years (21 games).
Cooper continued his winning ways at ASU. His first team played in the Holiday Bowl and finished with an 8-4 record. A 16-13 loss to arch-rival Arizona on the last day of the regular season kept the Sun Devils out of the Rose Bowl.
The 1986 season was even better. Arizona State captured its first Pac-10 title and played in its first-ever Rose Bowl. The Sun Devils won seven straight at one point and recorded wins over Washington, UCLA and USC. Their 10-1-1 record was good for fourth place in the final wire service polls.
Cooper took Arizona State to a third consecutive bowl game in 1987, a 33-28 win over the Air Force Academy in the Freedom Bowl that gave the Sun Devils a 7-4-1 mark in what was supposed to be a rebuilding year.
Following the 1987 season, Cooper, whose three-year record with the Sun Devils was 25-9-2, was offered the head coaching job at Ohio State. On Dec. 31, 1987. he officially became the 21st head football coach in Ohio State history.
Cooper is actively involved in numerous charities and other worthwhile organizations in Columbus, including the American Lung Association, Big Brothers/Big Sisters, Children's Hospital, Easter Seals, Recreation Unlimited, United Way, Action for Children and K-9 Companions.
Cooper and his wife, Helen, have two children, 'John Jr. and Cindy, both of whom reside in Columbus.