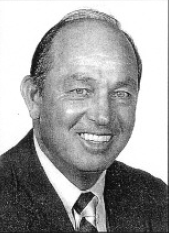 Nationality

United States

Past Teams

Ohio State
College: Ohio University 1959 (BS), 1962 (MS)
OSU Coaching History:
2000: Offensive coordinator
1995-99: Wide Receivers Coach
2000 Media Guide: Now in his sixth season at Ohio State, Chuck Stobart has taken over the reigns as the offensive coordinator. He is widely respected throughout the college coaching ranks for his innovative and creative play-calling. His college coaching career has spanned three decades, 11 institutions and three head coaching positions.
"Our offensive philosophy this season is very simple – we want to control the football," Stobart said. "And we will do this by establishing a consistent running game and moving our quarterbacks around the pocket to create a more diverse attack."
In his first four years at OSU, Stobart has primarily coached the receivers and they have flourished as a unit. Last year, the tandem of Ken-Yon Rambo and Reggie Germany combined for 84 receptions for 1,489 yards and seven touchdowns as starters.
1999 Media Guide: Chuck Stobart coaches his receivers in all of the techniques and disciplines and doesn't overlook detail or the little things that make great receivers. Last year, when the colorful All-American and Biletnikoff Award promotional piece came out on David Boston, touting his speed and catching ability, Stobart's initial reaction was: "Why doesn't it say anything about running great routes or blocking downfield?"
1997 Media Guide: Chuck Stobart is in his third year as wide receiver coach at Ohio State. Last year, he coaxed a terrific season out of first-year senior starter, Dimitrious Stanley. Stanley became one of the Big Ten's most reliable receivers with 43 receptions for 829 yards and eight touchdowns.
1996 Media Guide: Veteran mentor Chuck Stobart, whose college couching career has spanned three decades, is in his second season as Ohio State's wide receiver coach.
In Stobart's first year with the Buckeyes, his star pupil, flanker Terry Glenn, won All-America honors and received the Biletnikoff Award as the top receiver in college football. Glenn set numerous OSU records last year, including single-season marks for touchdowns (17) and receiving yardage (1,411). Not bad for a first-year starter.
1995 Media Guide: Chuck Stobart's coaching career has taken him around the country. Now it has brought him home.
Stobart joined the Ohio State football staff last March as coach of the wide receivers. OSU is the eleventh stop in 30 years on the college coaching circuit for the Bradbury, Ohio, native.
Stobart has spent the past six years as head coach at Memphis State, where each of his last three teams posted 6-5 records. He also has been head coach at the universities of Utah and Toledo.
Additionally, the 60-year-old Stobart has served as an assistant coach at Marshall, the University of Cincinnati, Miami (O.), Michigan, Pittsburgh, Arizona and Southern Cal.
Stobart received his bachelor's and master's degrees from Ohio University in 1959 and 1962, respectively. He played quarterback for the Bobcats between 1956 and 1958.
Stobart launched his coaching career in 1959 at Berne High School in Sugar Grove, Ohio. He also coached a year at Gallipolis and four years at Mount Vernon before being named offensive
coordinator at Marshall in 1965. He moved to the University of Cincinnati in 1966 as quarterbacks coach.
Stobart began a 10-year association with former OSU assistant Bo Schembechler in 1967 when he was named quarterbacks couch at Miami under Schembechler. In 1969, when Schembechler took over at Michigan, Stobart went with him as offensive coordinator,
Stobart's first head coaching opportunity came at Toledo in 1977. After two straight 2-9 years, his last three teams were 20-13, including a 9-3 mark in 1981 that included a Mid-American Conference title and victory in the California Bowl.
Stobart moved to Utah in 1982. His first two teams notched 5-6 records. but his third went 6-5-1.
Following the 1984 campaign, Stobart became offensive coordinator at Pittsburgh. He left Pitt after one year to assume the same responsibility at Arizona. In 1987, he began a two-year stint at USC as associate head coach under Larry Smith.
Stobart took over the Memphis State program in 1989. Faced with another rebuilding task, his first two teams were 6-15-1, but his last three combined for an 18-15 mark.
Chuck and his wile, Diana, have five children, Janna, David, Greg, John and D-Raye.