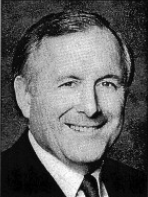 Nationality

United States

Past Teams

Ohio State
1991 Media Guide: Elliot Uzelac is in his first year with the Buckeyes. In addition to serving as assistant head coach, he also coordinates the offense and is responsible for the tackles and tight
ends.
Uzelac is no o stranger to Big Ten football. He comes to Ohio State from Indiana, where he coached the guards and centers for Bill Mallory last year. His background also includes two tours of duty at Michigan under coach Bo Schembechler.
The 49-year-old Uzelac has 10 years of experience as a head coach on the collegiate level. He was head coach at Western Michigan between .1978 and 1981 and the head man at Navy from 1987 through 1989:
Uzelac is from Gary, Indiana and a 1964 graduate of Western Michigan. He played two years of football for the Broncos before suffering a career-ending knee injury.
Uzelac began his college coaching career in 1965 as a graduate assistant at Bowling Green. In 1966 and '67 he was head coach at Logan High School in Virginia, where his teams compiled a 16-4 record in two seasons.
In 1968, Uzelac returned to Bowling Green, this time as a full-time assistant in charge of the Falcons' offensive line. He remained there until 1970, when he was named offensive line coach at Navy.
Uzelac spent the 1971 and '72 seasons at Michigan. In 1973, he was named head coach at Western Michigan. After a 1-10 record his first year, Uzelac's teams posted a combined record of 37-29 the next six years. He was Mid-American Coach of the Year in 1976, when the Broncos were 7-4.
Uzelac returned to Michigan in 1982 and remained there until 1987, when he was selected as head coach at Navy.
Elliot and his wife, Wendy, have two children, Lisa and Nick.