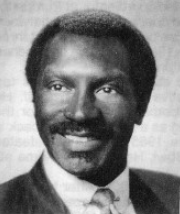 Nationality

United States

Past Teams

Ohio State
1990 Media Guide: Bobby Turner is in his second year as coach of the Ohio State running backs. He joined the Buckeye staff in February of 1989.
Prior to Ohio State, Turner coached six years at Fresno State, and before that spent eight seasons at Indiana State. He coached running backs in 11 of those 14 years.
Turner grew up in East Chicago, Ind., and graduated from Indiana State in 1972. He played both football and basketball for the Sycamores, earning all-conference honors in the former as a defensive back. He set a school record as a sophomore, when he picked off nine of his 16 career interceptions.
After graduation, Turner began his coaching career as an assistant football and basketball coach at Haworth High School in Kokomo, Ind. He jumped to the college ranks in 1975 as coach of the running backs at Indiana State. Three of his eight seasons at ISU were spent coaching the defensive backs. He also was special teams coordinator for five years. While at ISU, he received his master's (1976).
Turner left his alma mater in 1983 to accept the position of running backs coach at Fresno State. He remained on Jim Sweeney's staff until coming to Ohio State.
Bobby and his wife, Kim, have three children, Nacole Marie, Krishana Lynn and Kiaana Krissten.