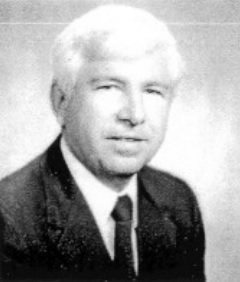 Nationality

United States

Past Teams

Ohio State
College: Western Illinois, 1967
OSU Coaching History:
1988: Quarterbacks coach
1988 Media Guide: Bill Dudley is in his first year as a member of the Ohio State football staff. Dudley, named Jan. 19 to his present position, coaches the Buckeyes' quarterbacks.
Dudley, 43, came to Ohio State from UCLA, where he coached the Bruin wide receivers in 1987.
Prior to UCLA, Dudley spent nine years at Wisconsin. He joined the Badgers staff in 1978 as quarterback and wide receiver coach and in 1980 began a six-year stint as offensive coordinator for the late Dave McClain. Under Dudley's guidance the Badger offense set a number of school records, including most passes attempted and completed, highest completion percentage, most net yards, most touchdowns and most points.
Dudley is from Riverside, IL. He attended Western Illinois University and lettered twice as a quarterback and safety before graduating in 1967.
Dudley began his collegiate coaching career as a graduate assistant at Northwestern in 1971. He earned his master's from the Big Ten school the next year and then went to the University of Dayton in 1973. He spent four years as secondary coach and defensive coordinator at UD.
Dudley left Dayton after the 1976 season to become an assistant at Ball State under McClain. He remained there one year, accompanying McClain to Wisconsin in 1978.