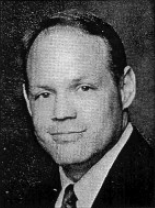 Nationality

United States

Past Teams

Ohio State
College: Nebraska, 1985
OSU Coaching History:
1989-00: Strength and Conditioning Coach
1999 Media Guide: Dave Kennedy has Ohio State University's football strength and conditioning program positioned and respected as one of the best in the nation at developing the speed, the power and the strength of football players. The list of Ohio State All-Americans and NFL Draft selections has grown unlike any major football program over the years, and the weight room and conditioning work of Kennedy and his staff can be looked at as a major reason.
"I have not seen and I have not heard of a collegiate football team that has a better conditioning program than Ohio State," head coach John Cooper said. "And the fact that Eddie George and Joey Galloway and Shawn Springs and Mike Vrabel and Orlando Pace and Bobby Hoying and Chris Spielman and Robert Smith and Greg Bellisari – and the list goes on-and-on of a who's in the NFL – come back every summer to work out is proof of how good the program is."
1991 Media Guide: Dave Kennedy is in his third season as Ohio State's head strength and conditioning coach. The 30-year-old Kennedy joined the Buckeye staff in June of 1989.
Prior to Ohio State, Kennedy spent seven years as the assistant strength coach at the University of Nebraska. His responsibilities there included developing and monitoring the strength and conditioning program for the Cornhuskers' football team. While he was at Nebraska, the football team was considered one of the strongest in the Big Eight.
At Ohio State, Kennedy. works primarily with the football squad. but also oversees the conditioning program for all varsity sports. His year-round conditioning program has greatly increased the overall strength, speed and power of Ohio State's athletes.
Kennedy has designed an individual program for each member of the Ohio State football team: The computerized program focuses on day-to-day improvement and is designed to enhance the mental and physical development of each player.
Kennedy is from Omaha, Nebraska. He is an alumnus of the University of Nebraska, graduating in 1985 with a degree in exercise science.
Dave's wife, Julie, is also a Nebraska graduate.