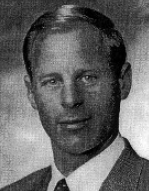 Nationality

United States

Past Teams

Ohio State
College: Arizona State, 1985
OSU Coaching History:
2000: Quarterbacks & receivers coach
1997-99: Quarterbacks coach
2000 Media Guide: In his tenure, Tim Salem has helped mold and mature one of the great pocket passers in school history (Joe Germaine) and his latest protégé (Steve Bellisari) is the prototypical quarterback of the future – multidimensional.
1999 Media Guide: Ohio State University quarterbacks, in the two seasons (combined) under the watchful eyes of Tim Salem, have led the Big Ten Conference in passing efficiency twice, eclipsed 11 school records, completed 59.3 percent of their passes and thrown for over 6,200 yards, 52 touchdowns with only 21 interceptions.
The most impressive stat of all may be in the attempts. The Buckeyes have attempted 791 passes, or 31.6 per game, in the last two seasons.
1998 Media Guide: Tim Salem is in his second season as quarterbacks coach at Ohio State University. In his first year at Ohio State, quarterbacks Stanley Jackson and Joe Germaine completed over 60 percent of their passes and threw for 24 touchdowns and 2,900 yards under Salem's watchful eye.
1997 Media Guide: Tim Salem was named quarterbacks coach this past January and is in his first year on the Ohio State staff. He replaced Walt Harris, who left in December to become the
head coach at the University of Pittsburgh.
The 36-year-old Salem, who is regarded as one of college football's bright young offensive minds, comes to Ohio State from Purdue. He spent six years with the Boilermakers, the first four with the quarterbacks and the past two as offensive coordinator. His Purdue offenses annually ranked among the Big Ten's best.
Prior to Purdue, Salem spent two years as a member of Earle Bruce's staff at Colorado State. He coached the running backs both years at CSU and also served as special teams coach. In 1990, the Rams were 9-4 overall and finished second in the Western Athletic Conference with a 6-1 mark.
Salem was offensive coordinator at Phoenix Junior College in 1987 and '88. He also was assistant athletic director. His first coaching position was as a graduate assistant at Arizona State in 1985 and '86 — on John Cooper's staff.
Salem played quarterback at the University of Minnesota (1980-82) and Arizona State (1983-84). At Minnesota. he set a then-Big Ten record for most consecutive pass completions (13) against Ohio State in 1980. Salem earned a bachelor's degree in athletic administration from Arizona State tn 1985.
Tim is a native of the Minneapolis area. His father, Joe, was Minnesota's head football coach from 1979 to 1983.