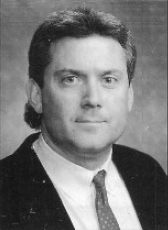 Nationality

United States

Past Teams

Ohio State
College: University of Virginia, 1981
OSU Coaching History:
2000: Defensive coordinator
1996-99: Defensive backs coach
2000 Media Guide: The players Jon Tenuta has coached in his five years at Ohio State embody basically the same characteristics as their mentor – intense, hard-working, hard-hitting and they love to make the big play. After working with the defensive secondary the past four years and earning a top-three ranking in NCAA pass efficiency in four of them, Tenuta was promoted to defensive coordinator prior to this season. He brings 20 years of coaching experience to the table and has already served as a defensive coordinator for seven years at three different schools.
1999 Media Guide: First. Second. Second. (the final NCAA pass efficiency rankings for Ohio State the three seasons that Jon Tenuta has been defensive backs coach.)
1998 Media Guide: Jon Tenuta is in his third season on the Ohio State University football staff. He coaches the defensive backfield.
In his first year with the Buckeyes, Tenuta coached one of the premier defensive secondaries in college football -—- a group that included cornerbacks Shawn Springs and Ty Howard and safeties Damon Moore and Rob Kelly. Springs, a first-team All-America, was selected by the Big Ten's head coaches as the Big Ten Defensive Player of the Year and was a first-round NFL draft pick. Howard and Kelly were both high NFL draft choices and Moore led the team in both tackles and interceptions as a sophomore.
This past year, cornerback Antoine Winfield won first-team All-America honors and headed up another strong secondary that ranked second nationally in pass efficiency.
1996 Media Guide: Jon Tenuta was named defensive backs coach on March 8. He replaced Lovie Smith, who became the linebackers coach for the Tampa Bay Buccaneers in February.
Tenuta, a 1977 graduate of Upper Arlington High School, has had extensive couching experience at the collegiate level. Most recently he spent the 1995S season as defensive hacks coach at the University of Oklahoma.
Before moving to Norman, Tenuta spent six years at Southern Methodist University. He was the defensive backs coach in 1989 before moving up to defensive coordinator in 1990. While at SMU, his defense ranked third in the Southwest Conference in scoring defense in 1993 (25.2 ppg). His Mustangs led the SWC in pass defense (182.3 ypg) and allowed less  than 20 points in six of 11 games in 1992.
Tenuta also had assistant coaching stops at Virginia (1981-82), Maryland (1983), Vanderbilt (1984-85), Marshall (1986-87) and Kansas State (1987-88). He served as defensive coordinator at Marshall in 1987 and Kansas State in '88.
Born in Madison, Wis., Tenuta earned a B.S. degree from the University of Virginia in 1981, where he was a starting defensive back for three years and Most Valuable Player his senior season.
Tenuta and his wife, Dori, have two sons, Zachary and Matthew.