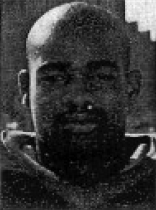 Nationality

United States

Position

OLB

Height

6'4"

Weight

235

Birthday

7/8/1978

Hometown

Los Angeles, CA

High School

Dorsey

Current Team

Ohio State

Seasons

1996, 1997, 1998, 1999
Post-OSU Update: After graduating with a degree in Aviation, Na'il Diggs passed on his fifth year of eligibility and was selected in the fourth round of the 2000 NFL Draft by the Green Bay Packers. He played 12 seasons for four teams, compiling 679 tackles 11.5 sacks, and five interceptions in 170 games (138 starts). After his NFL career, Na'il has served on the Board of Directors for Youth Meditation and Direct of Community Outreach and Engagement for Asset Builders of America Inc. (Updated: Mar. 2022)
Pronunciation: NYE-el
Major: Aviation (1999), Architecture (1997), Unknown (1996)
Weight: 235 (1999), 230 (1997), 225 (1996)
1999 Media Guide: When defensive coordinator Fred Pagac says a student-athlete is a "good football player," it is Pagac's way of saying "good" as in All-American good. He just won't say it that way, though. Na'il Diggs is "a good football player." A preseason All-American heading into the 1999 season, Diggs is a rising star who will challenge for All-America honors and major awards this season. "He does have all the skills," Pagac admits. "He can run. He has strength. He is big. He has a great mental aspect of the game. And we expect him to be a leader." Diggs' two-year career is full of highlights – quarterback sacks, fumble returns, crushing hits and flying tackles. He had more sacks the past two years – 12 – than any other Buckeye and his 24 tackles-for-loss between 1997-98 trailed only Andy Katzenmoyer's 27. He also has two pass breakups, two fumble recoveries an interception and a forced fumble. He has played all 25 games the past two seasons and has made 14 consecutive starts.
1998: Exploded onto the college scene by being named first-team all-Big Ten Conference by the coaches. Had a pass interception, two pass break-ups, a forced fumble and a 47-yard fumble return for a touchdown against Illinois. Led the Buckeyes in tackles three times, including a career-high 11 vs. Northwestern. Also had 10 against Missouri, nine vs. Iowa (with two sacks) and eight vs. Minnesota (with three sacks).
1997 Media Guide: Redshirted last year as a true freshman … is a physically imposing young player with good speed and mobility … will back up Jerry Rudzinski on the outside this year and will also see some playing time with the special teams … had a good spring and has a bright future on the collegiate level … one of the last players to commit to Ohio State in February of 1996, helping to top off a class that wound up being ranked No 1 nationally by most recruiting services.
1996: Redshirted.
High School: All-state and all-league as a senior at Dorsey High School … Had 98 tackles, 29.5 for losses, 9.5 sacks, two safeties and three TD saves … All-America selection by Tom Lemming, SuperPrep, The National Recruiting Advisor and G & W … Los Angeles Lineman of the Year … Rated the third best linebacker in the West region by Bluechip Illustrated and a Super 25 Best of the West selection … Rated the 17th best linebacker in the country by SuperPrep and the 28th best player in the West … Named first team in Best of the West by the Long Beach Press-Telegram (joined on the first team by fellow signee Michael Wiley) … Helped lead Dorsey to a two-year varsity mark of 23-4, including a 4-A Championship and a city No. 20 ranking as a senior … Two-year Ietterwinner … High school coach is Paul Knox.
Personal: Chose Ohio State because "There are great facilities and OSU has a good college atmosphere" … Plans to major in engineering … Has one brother and one sister .. originally committed to USC, but then changed his mind… when he did, his sister, Roslyn Simpson, who raised him after his mother (Anna Faye) died, recommended Ohio State (she had known John Cooper when ne coached at Arizona State) … Full name is Na'il Ronald Diggs.
Defense
| Season | Team | G | GS | Tkl | Solo | Asst | TFL | TFL Yds | Sacks | Sack Yds | FF | FR | Int | Int Yds | PBU | Def TD |
| --- | --- | --- | --- | --- | --- | --- | --- | --- | --- | --- | --- | --- | --- | --- | --- | --- |
| 1997 | Ohio State | 13 | NA | 28 | 21 | 7 | 8 | 39 | 6 | 36 | 0 | 1 | 0 | 0 | 0 | 0 |
| 1998 | Ohio State | 12 | 12 | 80 | 59 | 21 | 16 | 73 | 6 | 44 | 1 | 1 | 1 | 18 | 2 | 1 |
| 1999 | Ohio State | 12 | 12 | 94 | 64 | 30 | 15 | 53 | 6 | 38 | 3 | 1 | 0 | 0 | 3 | 0 |
| Total | - | 37 | 24 | 202 | 144 | 58 | 39 | 165 | 18 | 118 | 4 | 3 | 1 | 18 | 5 | 1 |