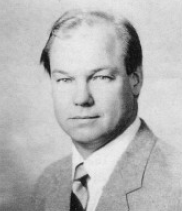 Nationality

United States

Past Teams

Ohio State
College: Ohio State, 1975
OSU Coaching History:
2000: Assistant head coach
1996-99: Defensive coordinator; Linebackers coach
1993-95: Linebackers coach
1992: Outside linebackers coach
1991:Linebackers coach
1982-90: Outside linebackers coach
1999 Media Guide: Daring. Dynamic. Destructive. Dominant! These four adjectives adequately describe the Ohio State defense fourth-year coordinator Fred Pagac and his staff have developed. For three consecutive years, Ohio State's defense has ranked among the top eight defenses statistically in the country. In Pagac's three years as defensive coordinator, only two opponents have topped the 30-point plateau.
Last year, the Buckeyes flirted all season with the No. 1 total defense ranking and ended fourth nationally in total defense. The Buckeyes were, however, the No. 1 defense against the rush and the No. 2 defense vs. the pass. Pagac's accomplishments have not gone unnoticed. Last season, he was one of five finalists for the Frank Broyles Award as the nation's outstanding assistant coach.
1998 Media Guide: Faced with the loss of eight regulars off the 1996 unit, Fred Pagac reloaded in 1997 and again produced one of the nation's most outstanding defenses, a unit that gave up just 170 points in 13 games and finished second nationally in both passing efficiency and scoring defense.
1997 Media Guide: The 1996 season, Fred Pagac's first as Ohio State's defensive coordinator, was indeed a year to remember.
Pagac's attacking, daring scheme was the foundation of an Ohio State defense that will be remembered as one of the finest and most exciting in school history. Under Pagac., the 1996 Buckeyes led the Big Ten in total defense (243.3 yards per game), scoring defense (10.4 points per game), rushing defense (97.6 yards per game) and pass efficiency defense. Nationally, Ohio State was first in passing efficiency defense, second in scoring defense, sixth in total defense and ninth in rushing defense. The "Silver Bullets" set single-season school records for tackles for loss and sacks and gave up just 131 points on the year, the lowest total since 1979.
1996 Media Guide: Fred Pagac assumes a new role in 1996 – that of defensive coordinator. The 44-year old Pagac takes over for Bill Young, who resigned in January. In addition to his responsibilities as coordinator, Pagac will continue to coach the OSU linebackers.
1993 Media Guide: Fred Pagac's list of star pupils include Steve Tovar, now a starting linebacker with the Cincinnati Bengals, as well as current linebackers Craig Powell and Lorenzo Styles.
1991 Media Guide: Fred Pagac is the senior assistant on the Ohio State football staff in terms of longevity. He has been with the Buckeyes since 1978 and has served in a full-time capacity since 1982. Up until this year, Pagac has worked exclusively with the outside linebackers. Beginning this year, however, he also will be responsible for the inside backers.
1990 Media Guide: Fred Pagac is in his ninth year as a full-time member of the Ohio State football staff. After spending four years as a graduate assistant for the Buckeyes, Pagac was named to his present position in 1982.
Pagac (Pug-itch), is a native of Richeyville, Pa. An all-state high school player, he enrolled at Ohio State in 1970 and was a three-year starter at tight end for the Buckeyes. Two of the teams he played on, the 1972 and '73 squads, won Big Ten championships and played in the Rose Bowl. He led Ohio State in receiving in 1973.
Pagac, who received his degree from Ohio State in 1975, played in the National Football League for five years. In 1974, while with the Chicago Bears, he received the Brian Piccolo Award, which is presented annually to the Bears' player who best exemplifies Piccolo's inspirational qualities.
Following his professional career (he also played at Tampa), Pagac returned to Ohio State in 1978 as a graduate assistant. He served in that capacity until 1982, when he took over the Buckeyes' outside linebackers.
Pagac has developed a number of outstanding players at Ohio State, including two-time all-Big Ten choice Eric Kumerow, a first-round NFL draft pick.
Fred and his wife. Bernie, have two children, Jennifer and Frederick Lance.