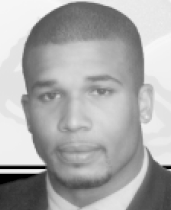 Nationality

United States

Position

FB, ST

Height

6'0"

Weight

245

Birthday

10/12/1981

Hometown

Westerville, OH

High School

South

Current Team

Ohio State

Seasons

2000, 2001, 2002, 2003, 2004
Post-OSU Update: Branden Joe was not selected in the 2005 NFL Draft, but spent the 2005 preseason with the Pittsburgh Steelers. After football, Joe worked in sports media, medical sales, and most recently, as a private wealth advisor. (updated: Oct. 2022)
Major: Consumer Affairs (2004), Family Resource Management (2003), Business (2001-02)
Weight: 235 (2004), 245 (2002-03), 235 (2001), 230 (2000)
2004 Media Guide: Bruising runner and blocker who can play either fullback or tailback … will spend most of his time at the former, but could also line up at the latter in short-yardage and goal-line situations, especially in a one-back set … came to Ohio State as a tailback, but was moved to fullback as a freshman … has spent his career there, but did play some tailback late last year … had just one career carry prior to last season, but carried the ball 27 times in 2003 and wound up with 99 yards and an average of 3.7 yards per carry … had his best game against Kansas State in the Fiesta Bowl rushing 11 times for 46 yards, both of which represent career-highs … tore a pectoral muscle in his chest while lifting weights prior to the start of last season and missed the first four games … returned to action against Northwestern in the fifth week of the season, but did not really return to form until late October … has appeared in 33 games, made nine starts and has rushed 28 times for an even 100 yards.
2003 Season: Was expected to start at fullback, but tore his pectoral muscle while lifting weights in the summer and missed most all of the first seven games (playing a total of five minutes in those games) … had 28 yards against Michigan State, the best effort of his career until the Fiesta Bowl.
2003 Media Guide: Branden Joe played in 13 games last year and started six times, including the last four games … used primarily as a blocker and repeatedly cleared the way for Buckeye tailbacks Maurice Clarett, Lydell Ross and Maurice Hall … only carry of the year was a one-yard gain at Cincinnati (that was his first career carry) … came to Ohio State has a tailback and has good ball skills … became more physical as the year wore on last year, a trait coaches are hoping will continue in 2003 … also plays on special teams … has played in 25 games, but most of his playing time prior to last year came with the special units.
2002 Season: Shared the fullback duties with fellow sophomore Brandon Schnittker, the two of them trying to make up for the loss of three-year regular and bruiser Jamar Martin … made his first career start against Washington State.
2002 Media Guide: Branden Joe hopes to take over the fullback spot held down so effectively by Jamar Martin the past two years … made significant improvement in the fall and worked his way up to the No. 2 spot on the depth chart … worked hard during winter conditioning and then picked up in the spring where he left off in the fall … has impressed the coaches with his attitude and desire to improve … solid blocker and physical runner … seems to be playing with more confidence … has big shoes to fill, but has given no signs of backing down from the challenge … emerged from spring practice at No. 1, but knows redshirt freshman Brandon Schnittker is lurking in the wings.
2001 Season: Saw brief action in all 12 games with most of that time coming with the special teams … had the Jack Tatum Hit of the Week as a member of the kickoff unit against Northwestern …credited with one tackle … did get some time at fullback, but did not carry the ball.
2001 Media Guide: Branden Joe is a versatile ball carrier who can play fullback or tailback, but is expected to start out the season at the former position … punishing runner and a fine blocker with surprising speed … sat out much of the fall and all of spring practice with a shoulder injury, so the coaches still have not gotten a good look at him … will get a chance to show what he can do in the fall, if he can get healthy … has the size and athletic ability to help out on the special teams while he waits his turn at running back … from the same high school as former Ohio State All-America and Butkus Award winner Andy Katzenmoyer.
2000 Season: Redshirted.
High School: Division I first-team all-Ohio by The Associated Press … USA Today honorable mention All-America … outstanding all-around athlete … rated as the No. 7 prospect in the Midwest by The Detroit Free Press … rated as the No. 29 prospect in the Midwest by SuperPrep … rated as the No. 23 running back in the nation by Rivals100.com … rushed for 1,226 yards and 11 touchdowns as a senior … started at both running back and linebacker … as a junior, gained 620 yards rushing in six games before breaking his foot … excellent baseball player.
Offense
| Season | Team | G | GS | Rush Att | Rush Yds | Rush Avg | Rush TD | Tgt | Rec | Rec Yds | Rec Avg | Rec TD | Lng | KR | KR Yds | KR TD |
| --- | --- | --- | --- | --- | --- | --- | --- | --- | --- | --- | --- | --- | --- | --- | --- | --- |
| 2001 | Ohio State | 12 | 0 | 0 | 0 | 0 | 0 | 0 | 0 | 0 | 0 | 0 | 0 | 0 | 0 | 0 |
| 2002 | Ohio State | 13 | 6 | 1 | 1 | 1.0 | 0 | NA | 0 | 0 | 0 | 0 | 1 | 2 | 10 | 0 |
| 2003 | Ohio State | 8 | 3 | 27 | 99 | 3.7 | 0 | NA | 3 | 30 | 10.0 | 0 | 18 | 0 | 0 | 0 |
| 2004 | Ohio State | 10 | 2 | 50 | 162 | 3.2 | 1 | NA | 3 | 27 | 9.0 | 0 | 15 | 1 | 13 | 0 |
| Total | - | 43 | 11 | 78 | 262 | 0 | 1 | NA | 6 | 57 | 0 | 0 | 18 | 3 | 23 | 0 |
Defense
| Season | Team | G | GS | Tkl | Solo | Asst | KR | KR Yds | KR TD |
| --- | --- | --- | --- | --- | --- | --- | --- | --- | --- |
| 2001 | Ohio State | 12 | 0 | 1 | 1 | 0 | 0 | 0 | 0 |
| 2002 | Ohio State | 13 | 6 | 0 | 0 | 0 | 2 | 10 | 0 |
| 2003 | Ohio State | 8 | 3 | 0 | 0 | 0 | 0 | 0 | 0 |
| 2004 | Ohio State | 10 | 2 | 3 | 1 | 2 | 1 | 13 | 0 |
| Total | - | 43 | 11 | 4 | 2 | 2 | 3 | 23 | 0 |