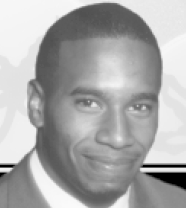 Nationality

United States

Position

ST, TB

Height

5'10"

Weight

200

Birthday

2/12/1983

Hometown

Columbus, OH

High School

Brookhaven

Current Team

Ohio State

Seasons

2001, 2002, 2003, 2004
Post-OSU Update: Maurice Hall went undrafted in the 2005 NFL Draft. He did sign with the San Diego Chargers, but never played in a regular season NFL game. After football, Hall kicked off an acting career, appearing in several well-known TV shows. (updated: Oct. 2022)
Major: Communication (2004)
Jersey #: 28 (2002-04), 20 (2001)
Weight: 205 (2004), 200 (2003), 190 (2001-02)
2004 Media Guide: Mo Hall is a talented scat back with surprising power … tough football player, who played hurt throughout the 2003 season, but never asked to be either taken out or held out … had surgery on both knees following the season and sat out spring practice … is expected to be at full speed in the fall and will see extensive playing time at both tailback and as a kick return specialist … has added weight since last year in hopes of becoming a more physical runner … started four of the first six games last year, including the first three … has 91 yards in the win over San Diego State and recorded his first career 100-yard game with 107 yards on 19 carries against Bowling Green … had 66 carries in the first four games, but just 31 the rest of the way as he just wore down physically … would up the 2003 campaign with 316 yards on 97 carries and was the Buckeyes' second leading rusher … has been a key reserve and part-time starter the past three years, appearing in 36 of the Buckeyes' 39 games and starting five times … an honor student who has twice been nominated for the Academic All-America Team, receiving All-District honors last year … ran indoor track in 2002, but was not able to do so this past season while recovering from his surgeries.
2003 Season: Played in 11 of 13 games, missing the Purdue and Michigan State games … scored his lone – and Ohio State's first – touchdown of the year in the season opener against Washington … longest run of the year was 33 yards against San Diego State … career-high 19 carries against SDSU and Bowling Green … averaged 19.8 yards per kick return.
2003 Media Guide: Maurice Hall is one of three outstanding tailbacks on the Ohio State roster … scatback with exceptional speed and quickness and surprising power … also an outstanding receiver and kick return specialist and is a threat to go the distance every time he touches the ball … has played in 25 of the Buckeyes' 26 games the past two years and has a career rushing average of 5.0 yards per carry on 87 attempts … has a great burst and change of pace and is blessed with an extra gear that allows him to run past defenders … has been used mostly as a change-of-pace back, but is effective whenever he gets the call … coming off a solid season in which he ran for 370 yards and four touchdowns on 78 carries … an outstanding student … runs indoor track for the Buckeyes.
2002 Season: Played in all 14 games and started the Michigan game … scored the winning touchdown in Ohio State's thrilling 23-16 overtime win at Illinois, darting in from 8 yards out on second-and-seven … had a career-high 17 carries against the Illini … also scored the game winner against Michigan, racing untouched into the right corner of the end zone on an option play with 4:55 left to play … had his best game in terms of yardage against Minnesota, netting a career-high 93 yards on 14 carries … had 74 yards in the season opener vs. Texas Tech … long run of the year was 28 yards against Kent State and Minnesota … also had five receptions on the year and averaged 8.6 yards per catch … led the team in kickoff returns with an average of 22.8 on 19 carries (fourth in the Big Ten and 39th nationally) … longest kick return was 45 yards against Cincinnati … named to the Big Ten's all-academic team.
2002 Media Guide: Maurice Hall projected himself into the thick of things for the starting tailback spot with a sensational spring … is bigger, stronger and more physical than he was a year ago – all attributes the coaching staff considered essential to his development … has water bug-like quickness, blurring speed and the ability to change direction in the blink of an eye … will play a lot even if he does not start … averaged 8.0 yards per attempt last year, but had just nine carries … most of his action in 2001 came in a mop-up role, but that will not be the case this year … ranked among the Big Ten leaders in kick returns last year with an average of 21.8 per return on 34 attempts … a standout student and winner of the National Football Foundation and College Hall of Fame Scholarship as a high school senior.
2001 Season: Led OSU in kick return yardage and posted the seventh best average in the Big Ten at 21.8 … longest runback of the year was a 36-yard return at Minnesota … tied an Ohio State record for attempts at Penn State with seven returns for 167 yards … is a threat to go all the way anytime he has the ball … had a 28-yard run from scrimmage in the season opener with Akron … also had runs of 15 and 11 yards at Penn State … selected by the National Football Foundation as one of its four regional freshmen academic winners and was the spokesperson for those honorees at the NFFHF Dinner in New York Dec. 11.
High School: Parade All-American … Division II Associated Press Offensive Player of the Year … First-Team All-Ohio … First-Team Columbus Dispatch-Agonis All-Star selection and Back of the Year … National Honor Society member … Central Ohio Coaches Player of the Year … winner of the National Alliance of African-Americans Watkins Scholar-Athlete Award … Alpha Phi Alpha "Young Man of Distinction" honoree … rushed for 3,057 yards and 51 touchdowns as a senior … also recorded eight receptions with two touchdowns … All-American by SuperPrep … 2000 state track finalist in 4×100 relay and 100-meter races.
Personal: Born Feb. 12, 1983 … son of Reuben and Gloria Hall … two brothers, Marcus Brown and Eric Gray … likes to relax by going to the movies and spending time with his friends … is "fulfilling a lifelong dream" by playing college football … if he didn't play football, he would play baseball … lists Kirk Herbstreit as his favorite sportscaster.
Offense
| Season | Team | G | GS | Rush Att | Rush Yds | Rush Avg | Rush TD | Tgt | Rec | Rec Yds | Rec Avg | Rec TD | Lng | Fum | Lost | FR | KR | KR Yds | KR Avg | KR TD |
| --- | --- | --- | --- | --- | --- | --- | --- | --- | --- | --- | --- | --- | --- | --- | --- | --- | --- | --- | --- | --- |
| 2001 | Ohio State | 11 | 0 | 9 | 72 | 8.0 | 0 | 1 | 0 | 0 | 0 | 0 | 28 | 1 | 0 | 0 | 24 | 523 | 21.8 | 0 |
| 2002 | Ohio State | 14 | 1 | 78 | 370 | 4.7 | 4 | NA | 5 | 43 | 8.6 | 0 | 28 | NA | NA | 0 | 0 | 0 | 0 | 0 |
| 2003 | Ohio State | 11 | 4 | 97 | 316 | 3.3 | 1 | NA | 4 | 12 | 3.0 | 0 | 33 | NA | NA | 0 | 0 | 0 | 0 | 0 |
| 2004 | Ohio State | 12 | 6 | 52 | 216 | 4.2 | 0 | NA | 4 | 10 | 2.5 | 0 | 51 | NA | NA | 0 | 19 | 487 | 25.6 | 0 |
| Total | - | 48 | 11 | 236 | 974 | 4.1 | 5 | NA | 13 | 65 | 5.0 | 0 | 51 | NA | NA | 0 | 43 | 1010 | 0 | 0 |
Defense
| Season | Team | G | GS | FR | KR | KR Yds | KR Avg | KR TD |
| --- | --- | --- | --- | --- | --- | --- | --- | --- |
| 2001 | Ohio State | 11 | 0 | 0 | 24 | 523 | 21.8 | 0 |
| 2002 | Ohio State | 14 | 1 | 0 | 0 | 0 | 0 | 0 |
| 2003 | Ohio State | 11 | 4 | 0 | 0 | 0 | 0 | 0 |
| 2004 | Ohio State | 12 | 6 | 0 | 19 | 487 | 25.6 | 0 |
| Total | - | 48 | 11 | 0 | 43 | 1010 | 0 | 0 |