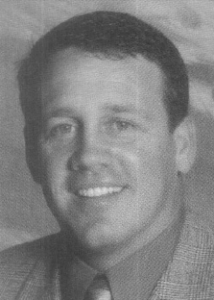 Nationality

United States

Current Team

Ohio State
College: Marshall, 1988
OSU Coaching History:
2004: Defensive Coordinator
2001-03: Linebackers
2003 Media Guide: Mark Snyder is in his third season as a member of the Ohio State football staff. Snyder coaches the Buckeyes' linebackers. Two of his players last year, first-team All-American Matt Wilhelm and Cie Grant, played the best football of their careers and were instrumental in the Buckeyes' national championship season. Both players were selected in the 2003 NFL Draft.
2001 Media Guide: Mark Snyder is in his first year as a member of the Ohio State football staff. The 36 year-old Snyder coaches the Buckeyes' linebackers.
A native of Ironton, Ohio, Snyder came to Ohio State from the University of Minnesota, where he spent four years as the Gophers' defensive ends coach. Prior to Minnesota, Snyder also coached at Marshall, Central Florida and Youngstown State.
Snyder was an all-state selection at Ironton High School. He played his college football at Marshall, capturing All-America defensive backs honors as a senior when the Thundering Herd finished as runners-up at the Division I-AA National Championships in 1987.
Snyder graduated from Marshall in the spring of 1988 and began his coaching career as a graduate assistant at his alma mater the following fall.
He moved to Central Florida the following year and spent two years there, the first as a graduate assistant and the second as a part-time coach with full-time responsibility for the linebackers.
In 1991, Snyder returned to the Buckeye State as a coach of the outside linebackers on Jim Tressel's Youngstown State staff. In 1994, he was given the added responsibility of special teams coordinator. Tressel promoted him to defensive coordinator in 1996.
After six very successful years at Youngstown State, during which the Penguins won three Division I-AA National Championships and played in four consecutive title games, Snyder left Youngstown for Minnesota at the conclusion of the 1996 campaign.
During Snyder's stay at Minnesota, the Gopher defense twice set school records for single-season sacks and averaged 40.7 sacks during a three-year span. Additionally, he helped develop a number of outstanding players, including 2000 Big Ten Defensive Lineman of the Year Karon Riley.
Born Dec. 30, 1964, Snyder and his wife, Beth, who is also a native of Ironton and a graduate of the University of Kentucky, have three daughters: Chelsea (8), Lindsay (7) and Shaylee (born Jan. 22, 2001).