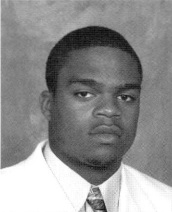 Nationality

United States

Position

TB

Height

5'11"

Weight

190

Birthday

12/19/1985

Hometown

Akron, OH

High School

Buchtel

Current Team

Ohio State

Seasons

2004, 2005, 2006
Post-OSU Update: Antonio Pittman was selected with the 107th pick (4th round) of the 2007 NFL Draft by the New Orleans Saints. Pittman didn't play for the Saints, but did play parts of two seasons with the Saint Louis Rams. He compiled 435 rushing yards (3.7 ypc) in 23 career games. After football, Pittman became a firefighter in Columbus. He also runs a charity called Navigating Alternative Success. (updated: Mar. 2023)
Major: African American Studies (2006)
Weight: 195 (2005-06), 190 (2004)
2006 Media Guide: Returning starter at tailback … is a strong inside runner with the ability to make the first defender miss and the speed to go the distance … hits the hole quickly and is a tough, physical runner who fights for extra yardage … coming off a very productive sophomore campaign in which he led the Buckeyes in rushing with 1,331 yards and seven touchdowns on 243 carries, an average of 5.5 yards per attempt … should be a candidate for postseason honors in 2006, including the Doak Walker Award which goes to the top running back in college football … certainly acquitted himself very favorably last year, recording seven 100-yard games and scoring the game-clinching touchdown against both Michigan and Notre Dame … opened the season on a positive note, rushing for 100 yards on 14 carries against Miami (Ohio) in his first collegiate start.
2005: Became just the fourth sophomore in Ohio State annals to rush for 1,000 or more yards in a season, joining Archie Griffin, Vince Workman and Keith Byars in that select circle … did not score a touchdown until game eight against Minnesota, then scored seven in the last five games of the year … two scores at Minnesota, including a 67-yard burst up the middle for his first tally of the year … powered his way into the end zone on a three-yard run at Michigan behind a nice block from fullback Stan White Jr. for the winning touchdown with 24 ticks left on the clock … played the bowl game with a pulled hamstring, but clinched the win with a 60-yard run off left tackle with 1:46 to play.
2005 Media Guide: One of three young players vying for the starting tailback position … is the only one of the three with any college game experience … played in 10 games last year as a true freshman … led the Buckeyes in rushing at the end of the regular season, but would up second to senior Lydell Ross following the bowl game … averaged 5.3 yards per carry in his rookie season and demonstrated the ability to hit the hole quickly and freeze defenders with his jukes … has excellent speed and quickness and is a good receiver … needs to work on his blocking, but has the potential to be a standout … patient runner who keeps his pads low and is blessed with good vision … appears to be the leading candidate to start heading into the fall.
2004: Played his way into the tailback rotation in the fall … had 66 yards on seven carries in the season opener against Cincinnati, including a 38-yard run … top game was 144 yards on 20 carries against Indiana … scored his only touchdown of the year against the Hoosiers, racing 28 yards around left end for his first collegiate score … longest run of the year was 43 yards against Wisconsin … caught six passes.
High School: Enrolled at Ohio State at the beginning of spring quarter and took part in spring practice … impressed the coaches with his hard running and quick grasp of the system … impressed the 45,000 fans at the annual spring game by running for more than 100 yards and leading both teams in rushing … runs low and gets his pads square to the line of scrimmage … is a slashing type of runner … compares favorably to former OSU tailback Michael Wiley in terms of running style and has Wiley-like speed and quickness … sees the hole well and has a good burst … can catch the ball and that will work in his favor … one of four scholarship tailbacks on the roster and one of two in this year's class of recruits … certainly gained valuable experience in the spring … how much he plays in the fall depends on his continued development and the health of the running back corps … ran for 1,300 yards last year and won All-Ohio honors even though he missed three games with a turf toe injury – an injury that plagued him all season long … averaged more than 12 yards per carry and scored 17 touchdowns last year … coaches like his burst and ability to make tacklers miss.
Personal: Is the son of Valerie Pittman and Marcus McKinnie … has three sisters, Marquetta, April and Chemika … plans to major in African-American studies.
Offense
| Season | Team | G | GS | Pass Att | Rush Att | Rush Yds | Rush Avg | Rush TD | Tgt | Rec | Rec Yds | Rec Avg | Rec TD | Lng | 2 Pt Conv | Fum | Lost | FR |
| --- | --- | --- | --- | --- | --- | --- | --- | --- | --- | --- | --- | --- | --- | --- | --- | --- | --- | --- |
| 2004 | Ohio State | 10 | 0 | 0 | 72 | 381 | 5.3 | 1 | NA | 6 | 26 | 4.3 | 0 | 43 | 0 | NA | NA | NA |
| 2005 | Ohio State | 12 | 12 | 0 | 243 | 1331 | 5.5 | 7 | NA | 17 | 161 | 9.5 | 0 | 67 | 0 | NA | NA | NA |
| 2006 | Ohio State | 13 | NA | 0 | 242 | 1233 | 5.1 | 14 | NA | 14 | 127 | 9.1 | 0 | 56 | 0 | NA | NA | 0 |
| Total | - | 35 | NA | 0 | 557 | 2945 | 5.3 | 22 | 0 | 37 | 314 | 8.5 | 0 | 67 | 0 | 0 | 0 | 0 |