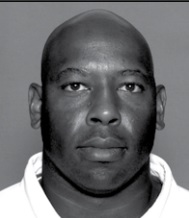 Nationality

United States

Past Teams

Ohio State
College: Wittenberg University (1994)
OSU Coaching History:
2007-11: Cornerbacks coach
2007 Media Guide: Taver Johnson in the newest member of the Ohio State football staff, joining the Buckeyes in March.
Just prior to becoming a member of Jim Tressel's coaching staff at Ohio State, Johnson had accepted a position with the Oakland Raiders, but was there less than two weeks before returning to the Buckeye State.
Johnson is a native of Cincinnati and a graduate of C.A.P.E. High School. After an outstanding high school career, he went on to play three years of football at Wittenberg, where he was a two-time All-America and was selected as the North Coast Athletics Conference Defensive Player of the Year in 1992 and '93.
After receiving his undergraduate degree in business administration from Wittenberg in 1994, Johnson launched his coaching career at his alma mater, spending the 1994 and 1995 seasons there as the Tigers' defensive line coach.
While serving as assistant head coach and defensive coordinator at Miami, Johnson's defenses ranked among the best in the Mid America Conference the past two years.
Johnson and his wife, Sharday, have two children, a son, Tyree (3), and an infant daughter, Brooklynn