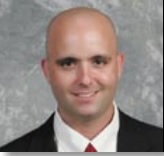 Nationality

United States

Past Teams

Ohio State
College: Youngstown State (1999)
OSU Coaching History:
2009-11: Quarterbacks coach
2009 Media Guide: Now a full-time assistant coach, Nick Siciliano assumes the role of the Buckeyes' quarterback coach this season, as Joe Daniels transitions into administrative duties. A former football operations assistant, Siciliano is in his sixth season at Ohio State and his 10th season of collegiate coaching.
Previously Ohio State's offensive quality control assistant, Siciliano joined the Buckeye staff prior to the 2005 season after spending two seasons at North Carolina A&T State University in Greensboro, N.C. He coached A&T's wide receivers in 2003 and quarterbacks in 2004, while serving as the special teams coordinator both years. In 2003 the Aggies won the Mid-Eastern Athletic Conference title and qualified for the NCAA Division I-AA national playoffs. Siciliano, whose recruiting region included Ohio, saw his punt block unit collect seven blocked punts in 2003.
Siciliano is a 1999 graduate of Youngstown State University, where he majored in computer information systems and was a student football coach under Jim Tressel and coached on the 1997 NCAA I-AA national championship team. He then spent two seasons as the assistant video coordinator under Bob Stoops at the University of Oklahoma, helping the Sooners to the 2001 Orange Bowl and their 2000 national championship.
Siciliano returned to Youngstown State for the 2001 season as the tight ends coach under Jon Heacock. He moved onto Urbana University in Urbana, Ohio, for the 2002 season as the offensive coordinator and offensive line coach before beginning his two-year stint at N.C. A&T.
Siciliano is a native of Youngstown and a graduate of Austintown Fitch High School. He and his wife, Analisa, have four children: Giovanni, Cole, Gabrielle and Zoey.