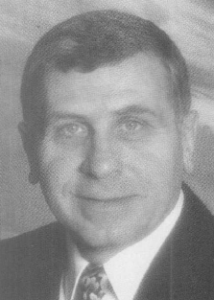 Nationality

United States

Current Team

Ohio State
College: Slippery Rock, 1964 (Physical Education)
OSU Coaching History:
2001: Quarterbacks and Receivers Coach
2001 Media Guide: Joe Daniels is in his first season as a member of the Ohio State football staff. He coaches the Buckeyes' quarterbacks and receivers.
Daniels, 58, is a native of Bethel Park, Pa. Prior to coming to Ohio State, he spent four years at the University of Cincinnati. He was the Bearcats' assistant head coach and offensive coordinator in 2000.
Daniels graduated from Slippery Rock in 1964 with a degree in physical education. He played running back in college and was a four-year letter winner at Slippery Rock.
Daniels launched his coaching career in 1966 as a graduate assistant at East Stroudsburg State. He spent two years in that role before landing a full-time spot as quarterbacks and receivers coach at Boston College in 1968.
After 10 seasons at Boston College (1968-77), Daniels was named quarterbacks coach at West Virginia in 1978. He coached with the Mountaineers for two years (1978-79), leaving in 1980 to become offensive coordinator at the University of Pittsburgh.
Following the 1982 season, Daniels jumped to the professional ranks as a receivers coach for the Cleveland Browns. He spent three seasons with the Browns (1983-85) before accepting a similar position with the Buffalo Bills.
After two seasons in Buffalo (1986-87) and a year out of coaching (1988), Daniels returned to the college ranks as quarterbacks coach and offensive coordinator at the University of Akron.
At the conclusion of the 1989 campaign, Daniels returned to professional football as the quarterback coach with the New York Jets. He spent two seasons with the Jets (1990-91) before entering private business in 1992.
Daniels resumed his coaching career in 1997 as a running backs coach at Cincinnati. He then coached the Bearcats wide receivers for two years (1998-99) before being elevated to offensive coordinator and assistant head coach prior to the 2000 campaign.
During his career, Daniels has tutored a number of outstanding players, including Dan Marino, Ken O'Brien, Andre Reed and Ozzie Newsome.
Born Nov. 15, 1942, Joe and his wife, Kathy, have two children, a son Matthew (15) and a daughter Kaitlin (13).