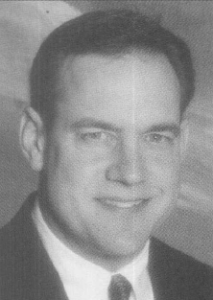 Nationality

United States

Current Team

Ohio State
College: South Carolina, 1979 (Education), Ohio University (M.S.)
OSU Coaching History: 
1983-84: Graduate Assistant
2001: Defensive Coordinator
2001 Media Guide: Mark Dantonio is in his first year as a member of the Ohio State football staff. Dantonio, 45, is the Buckeyes' defensive coordinator.
Prior to joining the Ohio State staff, Dantonio, a native of Zanesville, Ohio, spent six seasons at Michigan State, where he coached the Spartans' defensive backs. Following the 1999 season, he was promoted to associate head coach.
This is Dantonio's second stop at Ohio State. During the 1983 and '84 seasons, he was a graduate assistant on Earle Bruce's staff. He has coached, too, at Ohio University, Purdue, Butler (Kan.) Junior College, Akron, Youngstown State and Kansas.
An all-Ohio pick at Zanesville, Dantonio played his college football at South Carolina, earning three letters as a defensive back (1976-78). He graduated from South Carolina in 1979 with a degree in education.
Dantonio embarked on a coaching career in the fall of 1979 as an assistant high school football coach at Westside High School in Anderson, S.C.
In 1980, he served as a graduate assistant at Ohio University, where he received his master's degree. He was also a graduate assistant at Purdue in 1981.
Dantonio moved to Butler Junior College in 1982 as a defensive coordinator. He then spent the next two years at Ohio State, traveling with the Buckeyes to the Fiesta and Rose Bowls in 1983 and '84, respectively.
In 1985, Dantonio coached the defensive secondary at Akron. He joined Jim Tressel's staff at Youngstown State in 1986 and remained there through the 1990 campaign. During his stay at YSU, the Penguins made three trips to the Division I-AA playoffs. in 1990, when Dantonio was defensive coordinator, Youngstown State posted a perfect 11-0 record during the regular season.
Dantonio began a four-year stint at Kansas in 1991, serving as the Jayhawks' defensive backfield coach. He left Kansas for Michigan State following the 1994 season. During his years at Michigan State, the Spartans' secondary was regarded as one of the best in the nation.
Born March 9, 1956, Mark and his wife, Becky, have two daughters: Kristen (8) and Lauren (6).