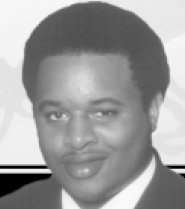 Nationality

United States

Position

DT

Birthday

9/27/1983

Hometown

Louisville, KY

High School

Male

Height

6'3"

Weight

300

Current Team

Ohio State

Seasons

2001, 2002, 2003, 2004, 2005
Post-OSU Update: Marcus Green was not selected in the 2006 NFL Draft, but did play two games with the Seahawks during the 2006 season. (updated: Mar. 2023)
Major: Consumer Affairs (2004-05)
Weight: 305 (2005), 290 (2003-04), 300 (2001-02)
2005 Media Guide: One of three returning starters on the defensive line … played in all 12 games last year and started seven times, including the final five games of the season when the Buckeyes posted a 4-1 record … has appeared in 34 games during his career and has started nine of those contests … is a three-year letter winner … physical player with excellent size and strength … started for the first time last year after understudying Darrion Scott and Tim Anderson the previous seasons … coming off his best season and is in the best shape of his career … teams with Quinn Pitcock inside to give the Buckeyes two outstanding defensive tackles … has been either a key reserve or starter during his career and improve each year.
2004: Credited with 32 tackles on the year, including three tackles-for-loss and a pair of sacks … ninth on the squad in total tackles and second among the defensive lineman, trailing only Pitcock (49) … recorded a career-high eight tackles in the win over Penn State and had six tackles against Marshall, including a pair of tackles-for-loss … starts came against Marshall, North Carolina State, Penn State, Michigan State, Purdue, Michigan and Oklahoma State … logged a career-high 28 minutes at Purdue … recovered a fumble at N.C. State, one of five takeaways for the OSU defense against the Wolfpack offense … sacks came against Marshall and N.C. State.
2004 Media Guide: Vastly improving young player who played behind Darrion Scott in 2003 … always gave great effort … 22-game veteran … moved to the top of the depth chart at left tackle during the spring … has 109 minutes of game experience … stabilizes a young defensive line.
2003 Season: Finished the season with 15 tackles and had a forced fumble against Northwestern … played in 11 games (all but Washington and Indiana) and started against Northwestern and Wisconsin when Scott was hurt … had a career-high seven tackles against Northwestern … has two tackles against San Diego State and two more against N.C. State … lost 30 pounds between the end of 2002 and the beginning of 2003.
2003 Media Guide: Marcus Green is a solid, young defensive tackle with size, strength and the ability to play low … was the backup to Kenny Peterson last year and appeared in 11 games for a total of 25 minutes … hopes to seem more playing time this year now that he has a season of experience under his belt … really worked hard in the offseason and is in the best shape of his career … coaches like his work ethic and physical style … made significant progress last year and could figure prominently into the defensive rotation this year … is hungry to compete.
2002 Season: Made his collegiate debut in the opener against Texas Tech … longest stint of the year was five minutes against Kent State the following week … lone two tackles of the year came against Kent … did not play against Washington State, Cincinnati and Northwestern.
2002 Media Guide: Marcus Green is a promising young player who hopes to work into the rotation at defensive tackle … coming off a good spring and heads into the fall listed behind incumbent Tim Anderson … physical player who plays low and has good agility … redshirted last year and really improved his strength during the winter conditioning program … coaches like his work ethic.
2001 Season: Redshirted.
High School: First-Team Division I Associated Press All-Kentucky selection on offense and second-team selection on defense … played both offensive and defensive tackle in high school, but will play defense at OSU … high school team won the 4A State Championship … First-Team All-Louisville Courier-Journal All-Star selection … had 80 tackles and 10 sacks as a senior.
Personal: Born Sept. 27, 1983 … son of Bill and Linda Green … has four siblings: William, Corey, Justin and Jaysuma … movie favorites include the Rocky series … favorite professional athlete is Warren Sapp … the team rendition of Carmen Ohio following games is his top OSU tradition … an avid basketball fan.
Defense
| Season | Team | G | GS | Tkl | Solo | Asst | TFL | TFL Yds | Sacks | Sack Yds | FF | FR | Int | Int Yds | PBU | Blk |
| --- | --- | --- | --- | --- | --- | --- | --- | --- | --- | --- | --- | --- | --- | --- | --- | --- |
| 2002 | Ohio State | 11 | 0 | 2 | 1 | 1 | 0 | 0 | 0 | 0 | 0 | 0 | 0 | 0 | 0 | 0 |
| 2003 | Ohio State | 11 | 3 | 15 | 6 | 9 | 0.5 | 1 | 0 | 0 | 0 | 1 | 0 | 0 | 0 | 0 |
| 2004 | Ohio State | 12 | 7 | 32 | 17 | 15 | 3.0 | 11 | 2.0 | 10 | 1 | 1 | 0 | 0 | 0 | 0 |
| 2005 | Ohio State | 12 | 12 | 37 | 23 | 14 | 4.5 | 19 | 1.0 | 10 | 0 | 1 | 0 | 0 | 0 | 0 |
| Total | - | 46 | 22 | 86 | 47 | 39 | 8 | 31 | 3 | 20 | 1 | 3 | 0 | 0 | 0 | 0 |