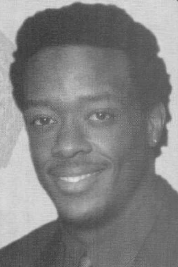 Nationality

United States

Position

DE

Height

6'5"

Weight

270

Birthday

1/27/1984

Hometown

Dublin, OH

High School

Scioto

Current Team

Ohio State

Seasons

2002, 2003, 2004, 2005, 2006
Post-OSU Update: Jay Richardson was a fifth-round pick (138th overall) in the 2007 NFL Draft by the Oakland Raiders. Richardson played parts of five seasons in the NFL with three teams. He played 59 games in his career, recording 117 tackles and seven sacks. After football, Richardson has worked in sports media. (updated: Mar. 2023)
Jersey #: 99 (2004-06), 92 (2002-03)
Major: African American Studies (2004-06), Management & Industry (2003)
Weight: 276 (2005-06), 270 (2004), 265 (2003), 245 (2002)
2006 Media Guide: Has been a key reserve and frequent starter at end the past two years … divided time with David Patterson in 2005, but with Patterson moving inside this year, is the leading candidate to take over on a full-time basis …is a veteran of 26 games and 27 career tackles … hard worker who hopes to have his best year in 2006.
2005: Recorded sacks against Indiana and Illinois … forced a fumble against Texas … had a season-high three tackles against the Longhorns … divided time with David Patterson at end, stepping into the lineup on the second series after Patterson moved inside to tackle.
2005 Media Guide: Got off to an impressive start last year as a starter, but then suffered a knee sprain and virtually missed the last half of the season … really played well before being hurt and appeared to be on the verge of a breakout year … practiced in the spring and is expected to be 100 percent in the fall … has excellent size and quickness and can make plays off the edge … effective, too, when dropping off into coverage … hard worker who wants to excel … has played in 14 games during his career … earned his first letter last year … an outstanding athlete who is capable of making big plays on a regular basis.
2004: Started the first six games before injuring his knee in practice the week of the Indiana game … only appearance after that were brief stints against Michigan State and Michigan during the regular season and Oklahoma State in the Alamo Bowl … finished the season with 15 tackles, including two tackles-for-loss and a sack … top game was five tackles at Northwestern … recorded his first career sack in the win over Marshall.
2004 Media Guide: Served as a backup to Ohio State's vaunted 2003 defensive front at the defensive end position … improved strength, speed and size as a redshirt freshman in 2002 … returned to the field a year ago … played in five games … in two spring games as a Buckeye, Richardson has 7.5 tackles, which includes a sack and three tackles-for-loss … demonstrated big-play potential and should get an opportunity to demonstrate those abilities on Saturdays this fall … fans will see him primarily at the left defensive end position in 2004 along with senior Simon Fraser.
2003: Played a career-high five minutes in the season opener vs. Washington, which he lists as his favorite memory of his freshman campaign … also saw action vs. Bowling Green, Indiana, Penn State and Michigan State.
2003 Media Guide: Jay Richardson is another of the young lions on the Buckeyes' defensive line … should be an excellent pass rusher with his combination of size and speed … played well in the spring and demonstrated big-play capability … four tackles in the spring game included a 12-yard sack … has the frame to put on additional weight without hurting his mobility … finished the year on a strong note and has the coaches excited about his potential … was a one-man wrecking crew in high school and was very highly sought after.
2002: Redshirted.
2002 Media Guide: Coming off a superb senior year in which he won first-team Division I all-state honors from the Associated Press … more than justified that selection, and any other honors he
might have received, by recording 73 tackles, including a whopping 43 tackles-for-loss … helped lead Scioto to a 10-2 record in 2001 … also plays tight end on offense … had a fine junior campaign, recording 75 tackles and 17 tackles-for loss before exploding onto the scene as a senior … ranked by Rivals.com as the nation's 32nd best defensive end prospect … also plays basketball … high school coach – Karl Johnson.
Personal: Parents are Glen and Deborah Johnson … his mother played women's rugby at Ohio State and his father played college football at Tiffin … admires all-pro receiver Jerry Rice because of his work ethic, and patterns himself after all-pro defender Simeon Rice … enjoys drawing, mostly pencil sketching (took first place at middle school and high school art shows with his renderings) points to the pre-game walk from the team hotel to Ohio Stadium as his favorite tradition at Ohio State … believes his best asset is his speed, which he would use to play soccer at Ohio State if he did not play football … born Jan. 27, 1984.
Defense
| Season | Team | G | GS | Tkl | Solo | Asst | TFL | TFL Yds | Sacks | Sack Yds | FF | FR | Int | Int Yds | PBU | Blk | Def TD |
| --- | --- | --- | --- | --- | --- | --- | --- | --- | --- | --- | --- | --- | --- | --- | --- | --- | --- |
| 2003 | Ohio State | 5 | 0 | 1 | 0 | 1 | 0 | 0 | 0 | 0 | 0 | 0 | 0 | 0 | 0 | 0 | 0 |
| 2004 | Ohio State | 9 | 6 | 15 | 8 | 7 | 2.0 | 16 | 1.0 | 12 | 0 | 0 | 0 | 0 | 0 | 0 | 0 |
| 2005 | Ohio State | 12 | 0 | 11 | 5 | 6 | 2.0 | 10 | 2.0 | 10 | 1 | 0 | 0 | 0 | 2 | 0 | 0 |
| 2006 | Ohio State | 13 | NA | 25 | 15 | 10 | 8.5 | 26 | 4.0 | 17 | 0 | 0 | 0 | 0 | 7 | 0 | 0 |
| Total | - | 39 | NA | 52 | 28 | 24 | 12.5 | 52 | 7 | 39 | 1 | 0 | 0 | 0 | 9 | 0 | 0 |