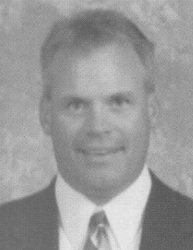 Nationality

United States

Past Teams

Ohio State
College: Findlay (1988)
OSU Coaching History:
2005-06: Cornerbacks coach
2006 Media Guide: Tim Beckman is in his second season at Ohio State. He joined the Buckeyes staff in the spring of 2005 as coach of the cornerbacks.
Beckman came to Ohio State from Bowling Green, where he spent seven years, including six as defensive coordinator and two as the assistant head coach.
While at Bowling Green, Beckman was a three-time nominee for the Frank Broyles Assistant Coach of the Year Award. He was a finalist for the honor in 2001, when the Falcons led the Mid-American Conference in total defense, scoring defense, rushing defense, turnovers gained and scoring margin.
Beckman also coached at Elon University and Western Carolina, and he was a graduate assistant at Auburn in 1989 when the Tigers played Ohio State in the Hall of Fame Bowl.
A native of Berea, Ohio and a 1988 graduate from the University of Findlay, Beckman played defensive back for the Oilers in 1984 and 1985. Both of those teams qualified for the NAIA playoffs.
Beckman launched his coaching career at Auburn in 1988 as a graduate assistant. He received his master's degree while working with the Tigers' defensive backs.
Beckman's first full-time coaching opportunity came in 1990 with Western Carolina, where he spent five years as the secondary coach and recruiting coordinator. Following the 1995 campaign, he was named defensive coordinator and recruiting coordinator at Elon.
After two years in that role, Beckman returned to the Buckeye state as the secondary coach at Bowling Green. He was named defensive coordinator in 1999 and assistant head coach of the Falcons in 2003.
He remained in that capacity until joining the Ohio State staff, where he has had an immediate impact because of his teaching ability and recruiting prowess.
Beckman comes from a football family. His dad, Dave, coached at Iowa and later was an assistant for the Cleveland Browns and the San Diego Chargers in the NFL. The elder Beckman played his college football at Baldwin Wallace under Lee Tressel, the late father of Buckeye head coach Jim Tressel.
Tim and his wife, Kim, who is a Findlay graduate, have three children; Tyler, Lindsay and Alex.