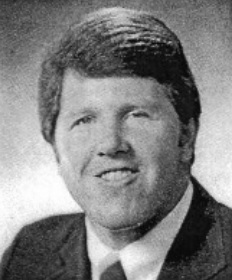 Nationality

United States

Past Teams

Ohio State
OSU Coaching History:
1984-87: Guards and Centers Coach
1983: Recruiting
1987 Media Guide: Steve Devine joined the Ohio State University football coaching staff August 1, 1983. For the first year his chief duties involved recruiting. He traveled extensively, consulting with coaches, following leads from alumni, checking grades and looking at countless films in his evaluation of high school seniors. Prior to the 1984 season, Devine was made coach of the offense guards and centers.
Devine is from Marysville, Ohio, graduating from high school in 1968. He attended Heidelberg College, receiving his degree in 1972. In athletics, he played fullback on the football team.
He spent three years as a teacher and assistant football coach in Marion, Ohio. In 1977 he went to the University of Washington as a part-time coach.
He came to Ohio State in 1979, serving as a graduate assistant on Earle Bruce's first Buckeye staff.
From 1980 to '82, Devine was guard and center coach at Bowling Green State University.
Steve is married to his wife, Suzanne.