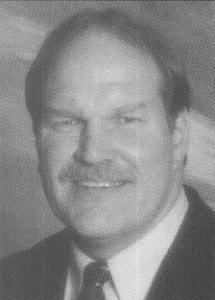 Nationality

United States

Past Teams

Ohio State
College: Ohio University, B.S. Education (1977)
OSU Coaching History:
Offensive Coordinator & Offensive Line Coach: 2001-11
2011 Media Guide: Jim Bollman is in his 11th season at Ohio State, serving as the offensive coordinator and offensive line coach for one of the nation's most proficient units. During his tenure with the Buckeyes, he has tutored 11 linemen that have made NFL rosters.
2003 Media Guide: Jim Bollman has completed two seasons as a member of the Ohio State football staff. Bollman is the Buckeyes' offensive coordinator and also coaches the offensive line.
In his first year at Ohio State, Bollman played a major role in the development of All-America center LeCharles Bentley, who was named winner of the Dave Rimington Award following the 2001 season as the best center in the country. In 2002, Bollman helped first-year starter Alex Stepanovich blossom into one of the best centers in the Big Ten. This year's offensive line has been rated by The Sporting News as the best in the country.
2001 Media Guide: Jim Bollman is in his first season as a member of the Ohio State football staff. Bollman, 46, serves as the Buckeyes' offensive coordinator and also coaches the offensive centers and guards.
A native of Ashtabula, Ohio, Bollman comes to Ohio State from the Chicago Bears, where he spent the 1999 and 2000 seasons as coach of the tight ends. He also spent the 1998 season in the NFL as tight ends coach for the Philadelphia Eagles.
Bollman played his college football at Ohio University. He won four letters as an offensive lineman for the Bobcats and was team captain as a senior in 1976. He graduated from Ohio University in 1977 with a degree in education.
Bollman launched his coaching career in June of 1977 as a graduate assistant at Miami (Ohio). In January of 1978, he was named offensive line coach, a position he held until 1982, when he accompanied head coach Tom Reed to North Carolina State.
During his three years at N.C. State, Bollman was the assistant head coach. He also coached the offensive line in 1983 and '84 and the inside linebackers in 1985.
In 1986, Bollman began a very productive five-year association with Jim Tressel at Youngstown State. In addition to serving as Tressel's assistant head coach, Bollman was defensive coordinator his first three years and offensive coordinator his last two. During his stay at YSU, the Penguins qualified for the Division I-AA Playoffs three times.
Following the 1990 season, Bollman was named offensive line coach at the University of Virginia. He remained there four years, helping the Cavaliers to three bowl appearances.
In December of 1994, Bollman joined Nick Saban's staff at Michigan State. He spent three seasons as the Spartans' offensive line coach. In 1997, the Spartans allowed a Big Ten-low 16 sacks.
Born December 1, 1954, Jim and his wife Terri, a native of Dayton, have two daughters: Courtney (20) and Stephanie (17).