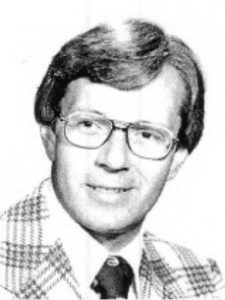 Nationality

United States

Past Teams

Ohio State
College: Wooster College, 1965
OSU Coaching History:
1983-84: Defensive Coordinator
1984 Media Guide: Bob Tucker joined the Ohio State University football coaching staff in January, 1979. He accompanied Earle Bruce in the move from Iowa State to Ohio State.
Tucker is a native of Sandusky, Ohio.
He went to Wooster College, where he graduated in 1965. As an undergraduate he won three football letters.
In 1966, Tucker went to Penn State as a graduate assistant, serving under Joe Paterno.
Tucker started his coaching career as an assistant to Earle Bruce in high school at Massillon in 1967. In 1969, Tucker went to Wichita State University and remained there until 1973, when he went to Iowa State to once again serve under Earle Bruce. He spent six years with the Cyclones prior to joining the Buckeyes.
He was named defensive coordinator in 1983.
Bob and his wife, Lynn, have two daughters, Diana and Michelle and a son, Scott.