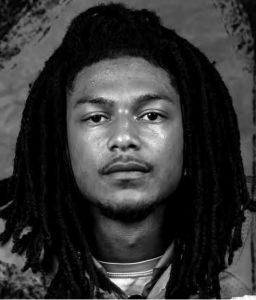 Nationality

United States

Position

TB

Birthday

2/5/1987

Hometown

Jacksonville, FL

High School

Sandalwood

Height

5'10"

Weight

190

Past Teams

Ohio State

Seasons

2005, 2006, 2007, 2008
Post-OSU Update: Maurice Wells did not play in the NFL after his Ohio State career ended. Wells is currently a lawyer for a Columbus-area law firm, specializing in toxic tort litigation. (updated: Jun. 2023)
Major: Communications (2006-08)
Weight: 196 (2008), 190 (2006-07), 185 (2005)
2008 Media Guide: Veteran who has been an unsung contributor in the Buckeye offense … a change of pace at tailback to Chris Wells … has breakaway speed and can turn the corner in the blink of an eye … gets a great burst up the middle … has good hands.
2007: Gained 367 yards with three rushing touchdowns for the season … 44 yards with two scores in win over Northwestern … 52 yards rushing at Minnesota … 74 yards gained at Purdue … TD catch against Kent State … rushed for 55 yards on 17 carries in win at Penn State … 19-yard TD against Illinois … third-year letterman.
2007 Media Guide: Third-year tailback… has been a contributor each of the last two years … lettered in 2005 as a true freshman as the Buckeyes' No. 2 running back … has good hands if needed … explosive back in high school.
2006: Played in all 13 games and was the Buckeyes' fourth leading rusher … carried the ball 46 times for 171 yards and one touchdown … top game was against Indiana when he carried the ball nine times for 62 yards, including a career-long run of 32 yards.
2006 Media Guide: Lettered last year as a true freshman and wound up the year as the Buckeyes' No. 2 running back … has breakaway speed and can turn the corner in a blink of an eye … coming off a very good spring in which he worked with the first team while starter Antonio Pittman nursed a slightly pulled hamstring … goes into the fall as the Buckeyes' No. 2 tailback … gets a great burst up the middle … worked hard on his pass protection in the spring and is becoming an all-around back.
2005: Was the Buckeyes' third leading rusher with 199 yards on 61 carries, an average of 3.3 yards per attempt … played in nine of the Buckeyes' 12 games … had seven carries for 10 yards in the season opener against Miami (Ohio) … had 13 carries for 70 yards against Northwestern and 50 yards on five carries against Indiana … longest run of the year was 25 yards.
High School: Parade All-American … ranked as the No. 4 all-purpose back in the country at Rivals.com … ranked the No. 15 overall prospect in Florida by Scout.com … rushed for career totals of 5,955 yards and 55 touchdowns … Prep Star Magazine ranked him the No. 10 running back in the nation, while ESPN's Tom Lemming rated him the No. 11 tailback … led the state of Florida in rushing as a junior with 3,076 yards and scored 31 touchdowns … in nine games as a senior, rushed for 1,908 yards and 18 touchdowns … set the Florida single-game rushing record with 429 yards in two and a half quarters in a blowout of Stanton Prep as a junior … compared in style to Warrick Dunn of the Atlanta Falcons … clocked at 4.4 seconds in the 40-yard dash … played in the U.S. Army All-American Bowl … played for Adam Geis.
Personal: Is the son of Kingsley and Pamela Simons … has an older brother, Martin Wells, and a younger brother, Kingsley Simons … goal this year (2006) is take advantage of all of his opportunities … favorite actor is Will Smith … favorite food is macaroni & cheese … favorite former Buckeye is Archie Griffin.
Offense
| Season | Team | G | GS | Rush Att | Rush Yds | Rush Avg | Rush TD | Rec | Rec Yds | Rec Avg | Rec TD | Lng | Fum | Lost | FR | KR | KR Yds | KR Avg | KR TD |
| --- | --- | --- | --- | --- | --- | --- | --- | --- | --- | --- | --- | --- | --- | --- | --- | --- | --- | --- | --- |
| 2005 | Ohio State | 9 | 0 | 61 | 199 | 3.3 | 1 | 1 | 1 | 1.0 | 0 | 25 | NA | NA | NA | 0 | 0 | 0 | 0 |
| 2006 | Ohio State | 13 | NA | 46 | 171 | 3.7 | 1 | 3 | 55 | 18.2 | 0 | 32 | NA | NA | 0 | 1 | 22 | 0 | 0 |
| 2007 | Ohio State | 13 | NA | 103 | 367 | 3.6 | 3 | 10 | 47 | 4.7 | 1 | 26 | NA | NA | 0 | 4 | 81 | 20.2 | 0 |
| 2008 | Ohio State | 12 | NA | 39 | 129 | 3.3 | 0 | 6 | 42 | 7.0 | 0 | 18 | NA | NA | 0 | 3 | 53 | 17.7 | 0 |
| Total | - | 47 | 0 | 249 | 866 | 3.5 | 5 | 20 | 145 | 7.3 | 1 | 32 | NA | NA | 0 | 8 | 156 | 19.5 | 0 |