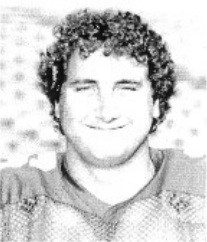 Nationality

United States

Position

QB

Height

6'3"

Weight

224

Birthday

5/26/1963

Hometown

Fullerton, CA

High School

Sunny Hills

Past Teams

Ohio State

Seasons

1984, 1985, 1986
Pronunciation: Car-SOT'-ose
Major: Communications (1985-86)
Weight: 224 (1986), 214 (1985), 228 (1984)
1986 Media Guide: Voted offensive captain of the 1986 Ohio State team.
1985: After two years as a backup quarterback, Karsatos started all 12 games in 1985 and played extremely well … set school season-records by completing 61.2 percent of his passes and by throwing 19 touchdowns … threw at least one touchdown pass in 10 games, missing only in the Iowa and BYU contests … his best of many good games came against Northwestern when he completed 16 of 20 passes for 275 yards and three touchdowns.
1985 Media Guide: After two years as a highly capable understudy to Mike Tomczak, Jim is ready to take over as the Buckeye starter at quarterback … has started three games over a two-year period, and has guided Ohio State to victory each time … an excellent passer with great range … more mobile with the loss of 16 pounds … has completed 37 of 68 passes for 656 yards and four touchdowns over a two-year period for Ohio State … enrolled at Ohio State in the winter of 1982 and was redshirted that year.
1983: Played in seven games for a total of 68 minutes … started against Michigan State and completed nine of 16 for 170 yards and one touchdown under adverse game conditions … completed 14 of 30 for 322 yards for the season.
1982: Did not play.
1981: Reported to Ohio State in August of 1981 with an injured knee … when the diagnosis called for surgery, Jim returned home for the operation and enrolled at Ohio State in the winter of 1982.
High School: Passed for 4,426 yards and 40 touchdowns at Sunny Hills High, where he was Orange County "Player of the Year" as a senior in 1980.
Personal: Hobby is music.
Offense
| Season | Team | G | GS | Comp | Pass Att | Cmp % | Pass Yds | Pass TD | Pass Int | Rush Att | Rush Yds | Rush Avg | Rush TD | Lng | Fum | Lost | FR |
| --- | --- | --- | --- | --- | --- | --- | --- | --- | --- | --- | --- | --- | --- | --- | --- | --- | --- |
| 1984 | Ohio State | 4 | 2 | 23 | 38 | 60.5 | 334 | 2 | 2 | 10 | 15 | 1.5 | 1 | 13 | 1 | 0 | 1 |
| 1985 | Ohio State | 12 | 12 | 177 | 289 | 61.2 | 2311 | 19 | 8 | 65 | 39 | 0.6 | 2 | 22 | 8 | 2 | 3 |
| 1986 | Ohio State | 13 | 13 | 145 | 272 | 53.3 | 2122 | 13 | 10 | 47 | 128 | 2.7 | 3 | 29 | 3 | 0 | 2 |
| Total | - | 29 | 27 | 345 | 599 | 0 | 4767 | 34 | 20 | 122 | 182 | 0 | 6 | 29 | 12 | 2 | 6 |