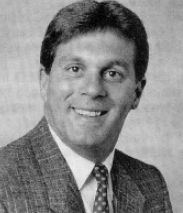 Nationality

United States

Past Teams

Ohio State
1990 Media Guide: Ron Zook joined the Ohio State football staff on Jan. 18, 1988. He coaches the OSU defensive backs. Zook came to Ohio State from Virginia Tech, where he was defensive coordinator and assistant head coach.
Zook is a native of Loudonville, O., and a 1976 graduate of Miami (O.). He played defensive back for the Redskins and was team captain as a senior. While at Miami, he helped lead the Redskins to three Mid-American Conference tities, three appearances in the Tangerine Bowl and a combined record of 34-1-1.
Following graduation, Zook spent two years as a high school coach before launching his college career at Murray State in 1978. He coached the Racers' defensive backfield through the 1980 season.
Zook left Murray in 1981 to become the defensive coordinator at the University of Cincinnati. He remained there one year before going to Kansas in the same capacity.
Following the 1983 season, Zook left Kansas to become the secondary coach at the University of Tennessee. He remained at Tennessee for three years (1984-86) before moving to Virginia Tech prior to the 1987 season.
Ron and his wife, Denise, have two daughters, Jacquelyn and Casey.