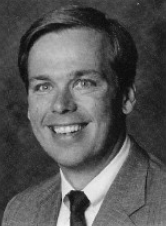 Nationality

United States

Current Team

Ohio State

Past Teams

Ohio State
College: Bluffton College, 1977
OSU Coaching History: 
1994: Tackles & Tight Ends Coach
1993: Offensive Line Coach
1992: Tackles & Tight Ends Coach
1993 Media Guide: In his two years at Ohio State, Lee Owens has helped develop several outstanding players, including two-time All-American Korey Stringer.
1992 Media Guide: Lee Owens is the newest Member of John Cooper's coaching staff. Following a meteoric rise to the top of the Ohio high school coaching ranks, the 35-year-ald Owens was named last spring to coach the Buckeyes" tackles and tight ends.
Prior to coming to Ohio State. Owens spent four years as head coach at Massillon High School. His record with the Tigers between 1988 and 1991 was 30-10 and included two trips to the state playoffs.
A native of Manstield, Ohio, Owens graduated from Bluffton College in 1977.
After four years as an assistant at the high school level, Owens landed his first head coaching position at Ashland High School in 1981. He remained there for two years, compiling a combined record of 14-5-1 and earning a reputation as one of Ohio's top young coaches.
Owens was named head coach at Galion High School in 1983. In four seasons there. he posted a 33-11-1 record and won the Ohio Division II state title in 1985.
Following the 1986 season. Owens accepted the head coaching position at Division I Lancaster. He spent just one season at Lancaster, compiling a 7-3 record before being tabbed to take over the highly-regarded Massillon program.
In 11 seasons as a head coach, Owens has posted a career record of 89-32-2, including an impressive 9-4 mark in the state playoffs.
Lee and his wife, Dianne, have two sons. Ben and Andy, and two daughters, Leanne and Molly.