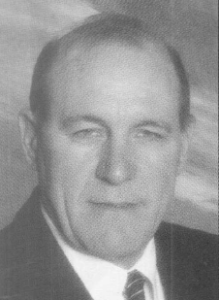 Nationality

United States

Current Team

Ohio State
College: Cincinnati, 1962
OSU Coaching History:
2001: Special Teams Coordinator
2001 Media Guide:
Ken Conatser is in his first year as a member of the Ohio State football coaching staff. Conatser, 60, is the Buckeyes special teams coordinator.
Prior to Ohio State, Conatser spent 15 years at Youngstown State, where he served in a variety of capacities, including offensive coordinator (1986-88), offensive line coach (1986-96, 2000), defensive coordinator (1989-91) and assistant head coach (1992-2000).
A native of Cincinnati, Conatser has 24 seasons of coaching experience on the collegiate level. He also spent 14 years in the junior high and high school ranks.
Conatser graduated from the University of Cincinnati in 1962 (he also has a master's from UC). He was a two-way starter at offensive guard and linebacker for the Bearcats.
After graduation, Conatser enjoyed a very successful career on the high school level, including head coaching stints at Harrison, Western Hills and Milford high schools in Cincinnati.
In 1971, Conatser was named offensive line coach at the University of Massachusetts. He remained there for two years, leaving after the 1972 season to return to the high school ranks as the head coach at Milford.
Conatser resumed his collegiate coaching career in 1977, returning to UMass in his old role as offensive line mentor. He remained there for three years, leaving after the 1979 campaign to enter private business.
In 1981, he again returned to coaching, this time as the offensive line coach at Syracuse. He spent three years with the Orangemen, leaving after the 1983 campaign to become the offensive line coach at San Diego State, a position he held for two years before moving to Youngstown State.
During his stay at Youngstown State, the school enjoyed a remarkable period of success, winning four Division I-AA National Championships and qualifying for the Division I-AA playoff 10 times.
Born Oct. 27, 1940, Ken and his wife, Carole, have one son, Dean (29), who is a pilot in the United States Marine Corps.