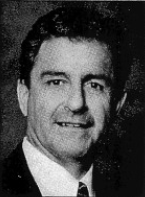 Nationality

United States

Past Teams

Ohio State
1991: Wide receivers coach
1991 Media Guide: Jerry Sullivan is in his first season at Ohio State. He coaches the Buckeyes' flankers and split ends.
Sullivan has 20 years of college coaching experience. He spent the past seven years as the wide receivers coach at LSU, where his list of prized pupils includes two-time All-America Wendell Davis. In addition to Davis, Sullivan also tutored Tony Moss and Eric Martin. They rank as the top three receivers in LSU history.
Sullivan, 46, has coached, too, at Indiana, South Carolina, Texas Tech and Kansas State.
A native of Miami, Florida, Sullivan originally.enrolled at Florida State to play football, but transferred after two years and received his bachelor's degree in speech and physical education from Delta State in 1968.
After earning a master's in guidance and secondary education, Sullivan began his coaching career at Cooper High School in Vicksburg, MS in 1970.
In 1971, Sullivan went to Kansas State as a. graduate assistant: Promoted to a full-time position in 1972, he remained there just one year before going to Texas Tech in 1973 as coach of the Red
Raiders' freshmen and tight ends.
Sullivan left Texas Tech following the 1975 campaign to coach the wide receivers at South Carolina. He spent seven years with the Gamecocks, before accepting a similar position at Indiana under Sam Wyche in 1983. In 1984, after Wyche moved to the pro ranks, Sullivan accepted the position at LSU.
Jerry has a son, Jon Eric, who is 14.