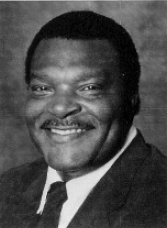 Nationality

United States

Current Team

Ohio State

Past Teams

Ohio State
College: Parsons College, 1967
OSU Coaching History:
1992-93:Running Backs Coach
1992 Media Guide: Frank Falks is in his first season with the Buckeyes. The 49-year-old Faulks, now in his 25th year of collegiate coaching, will coach the running backs at OSU.
Prior to Ohio State, Falks spent five years as an assistant at Arizona State, one under John Cooper and the last four on Larry Marmie's staff. In addition to coaching the Sun Devils' running backs, Falks also served as assistant head coach during his last three years with Marmie.
Falks is a 1967 graduate of Parsons College. After a year as a graduate assistant there, he was named offensive coordinator in 1968. He remained in that role for two years before moving to Kansas State as offensive line coach in 1970.
Falks left Kansas State for the University of Arkansas in 1973, He was the Razorbacks" defensive ends coach until 1977, when he accepted the position of defensive coordinator at Wyoming. Falks coached three years at Wyoming, leaving in 1980 to become defensive coordinator at Sun Diego State.
In 1981 and '82, Falks coached the running backs at Oklahoma State, where his star pupil was Ernest Anderson, the nation's leading rusher and an All-American tailback. In 1983, Falks was named running backs coach at Southern Cal. He left USC in 1987 to join up with Cooper at Arizona State.
Falks and his wife, Carol, have a son, Michael, and a daughter, Raegan.